---
Coal stockpiles at Indian coal-fired power plants stood at a high of 37.2 million t on 10 March, according to figures from the Central Electricity Authority (CEA), a 14.7 million t (65.6%) increase on the same date last year. Stockpiles would now cover 26 days of coal burn, compared to just 16 last year.
Last years, India's coal-fired power plants faced a critical shortage of coal with 10 plants reporting stockpiles were down to less than 3 days coal burn and a further 12 reporting they had just 4 – 6 days of coal burn left. This year, no plants reported similar shortages, according to the CEA data.
The importance of coal imports seems to have dropped, however, with foreign coal accounting for 2.6 million t of the total stockpile compared to 2.9 million t last year. This comes as the Indian government has pushed to rapidly expand domestic production with a goal of 1.5 billion t annual production by 2020.
To achieve this, it is opening up the coal sector to the private sector and targeting production of 925 million t from state-owned coal mining company, Coal India, by 2020.
That may be optimistic but Indian coal production will achieve strong growth over the next few years, according to BMI Research, which forecasts output will total 1.01 billion in 2020 compared to 703.73 million tin 2015.
The 27 coal-fired power plants in the north of the country – which includes the capital, Delhi – reported the highest stockpiles with enough coal to cover an average of 30 days coal burn. This compares to 16 days last year. The western region (32 plants) reported average stocks of 25 days – the lowest – with plants in the south (26 plants) and east (16 plants) reporting an average of 26 days.
The 101 plants covered by the CEA data have a combined capacity of 122.8 GW and daily coal requirement of 1.4 million t.
Edited by Jonathan Rowland.
Read the article online at: https://www.worldcoal.com/power/14032016/indian-coal-stockpiles-hit-record-highs-2016-392/
You might also like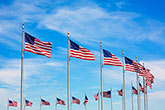 According to a recent release from the EIA, US coal-related CO2 emissions decreased by 68 million t in 2022, while overall US energy-related CO2 emissions increased slightly.