---
Developing and emerging economies, such as the Association of South East Asian Nations (ASEAN), cannot meet their energy needs, tackle energy poverty and reduce global emissions without utilising all energy options and all low emission technologies.
The ASEAN region has a population of more than 629 million people and continues to experience high economic growth, demographic changes and industrial development. The delivery of affordable, reliable and sustainable electricity plays a significant role in improving living standards and unlocking economic potential.
Rising coal use in ASEAN also highlights a need for greater focus on emissions reduction.
In a recently published report 'HELE perspectives for selected countries' the IEA Clean Coal Centre (IEACCC), looked at the prospects of high efficiency, low emission (HELE) technologies in selected ASEAN countries in helping to reduce emissions. The report focused on the more populous ASEAN countries: Indonesia, Malaysia, Philippines, Thailand and Viet Nam. The report also looked at Bangladesh, which is a neighbour to the ASEAN region.
The report is clear that cleaner coal technologies are the lowest cost option among all available low emission technologies in ASEAN – a region that is rapidly urbanising and industrialising.
HELE technologies include supercritical (SC), ultra-supercritical (USC) and advanced ultra-supercritical (AUSC) technologies.
The report notes that interest in HELE across ASEAN varies according to each country's needs and energy policy. For example, the report found that:
Malaysia is committed to the use of the most efficient technologies including ultra-supercritical (USC) for newly planned units.
In the Philippines, retirement and replacement of older units with HELE plant would enable projected power needs to be met with lower CO2 emissions.
Thailand is embracing newer more efficient HELE technologies.
In Bangladesh, all new and planned future coal units are largely based on USC technology.
HELE technologies can reduce CO2 emissions by as much as 35% compared to older less efficient technology. This means that countries can benefit from affordable, reliable and accessible electricity from coal to support their economic development while significantly reducing emissions consistent with their climate objectives.
In their climate pledges, a number of countries in ASEAN identified a role for HELE technology as part of their Nationally Determined Contributions (NDCs). This is why the adoption of HELE technologies remains crucial for the region.
Read the article online at: https://www.worldcoal.com/power/13082018/hele-still-imperative-for-asean-countries/
You might also like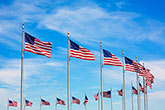 According to a recent release from the EIA, US coal-related CO2 emissions decreased by 68 million t in 2022, while overall US energy-related CO2 emissions increased slightly.