---
Fuel Tech Inc. has received multiple air pollution control (APC) contracts from customers in the US, China, and Japan. These awards have an aggregate value of approximately US$5 million.
Vincent J. Arnone, President and CEO, commented: "We have announced approximately US$22 million in new orders thus far in 2017, making this one of the best six-month periods in Fuel Tech's recent history for business development. We remain focused on addressing the global emissions control market, and capitalising on the evolving operating leverage we have created via our previously announced cost reduction initiatives."
Six orders were received for ULTRA systems that will be installed on coal and solid waste fired units in China being retrofitted with SCR technology. Delivery of these systems is scheduled for the third quarter of 2017. A contract was also received for NOxOUT® Selective Non-Catalytic Reduction (SNCR) systems for two industrial boilers.
An order from Japan was received for an ULTRA® system that will be installed on a natural gas-fired unit in the Pacific Rim being retrofitted with Selective Catalytic Reduction (SCR) technology. Fuel Tech's ULTRA process provides for the safe and cost-effective on-site conversion of urea to ammonia for use as a reagent where SCR is used to reduce nitrogen oxide (NOx), eliminating the hazards associated with the transport, storage and handling of anhydrous or aqueous ammonia.
In the US, a contract for Fuel Tech's Advanced NOxOUT® Selective Non-Catalytic Reduction (ASNCR) technology was received for an industrial unit burning both biomass and natural gas. The ASNCR system uses proprietary state-of-the-art injectors and injection controls in combination with advanced temperature measurement techniques to provide NOx reduction efficiency well beyond conventional SNCR in difficult furnace environments.
Arnone commented: "These orders reflect Fuel Tech's ability to provide safe, cost-effective environmental and emission control solutions for units utilising a variety of fuel sources, including natural gas and solid waste. With our industry-leading suite of APC products and services, we believe we are well positioned to compete for additional global opportunities."
Read the article online at: https://www.worldcoal.com/power/13072017/fuel-tech-awarded-air-pollution-control-orders-totalling-us5-million/
You might also like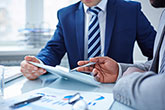 Analysis conducted by Cornwall Insight Australia has revealed that certain coal plants in New South Wales may benefit from delaying their retirement.