---
In 2008, a dyke at a coal ash impoundment area at the Tennessee Valley Authority's (TVA) Kingston Fossil Plant ruptured, spilling millions of cubic meters of coal ash slurry into surrounding rivers in the largest release of coal ash slurry in US history.
Following the Kingston ash spill, the Environmental Protection Agency passed regulations – generally known as the CCR Rule – tightening the technical requirements for coal ash disposal sites. To ensure that TVA met these standards – and to make sure nothing like Kingston could happen again – TVA has been pioneering new methods to store and monitor coal ash.
The compaction revolution
There is a low thrum happening at Tennessee Valley Authority's Kingston Fossil Plant, near Harriman, Tennessee. It's not perceptible to the human ear, and it isn't a problem: it's a solution. This "good vibration" stems from TVA pioneering an industry-leading technology to more safely store dry coal ash.
"I'm building a mountain of ash—one layer at a time," said Jason Hill, TVA Environmental Scientist and Program Manager for Risk and Quality Assurance at the Kingston Fossil Plant intelligent compaction project. "Over the next 40 years we will stack ash layer on top of layer until the rock-hard mound looks like a step pyramid."
Coal ash is the byproduct of burning coal for electricity. TVA recycles more than 25% of its coal ash, which goes into common building materials like concrete, roof shingles and wallboard. Ash that cannot be recycled must be stored. That is where Hill's team of engineers gets involved.
A new way to store coal ash
For decades the utility industry stored coal ash in ponds – but later discovered that they risked structural instability and surface and groundwater contamination if not properly managed. The advent of dry ash containment dramatically reduces these environmental and safety risks. Today, TVA's Kingston Fossil Plant is the model for ash storage because the technology TVA is using increases coal ash storage safety and efficiency.
"Think of dry ash storage as a parking lot," said Hill. "We wet the ash and mix it to the consistency of cookie dough. Then we lay ash down like pavement and compact it to a density of 95% or greater."
As ash is laid down, heavy rolling machines drive over it to compact it, much like you would see on a road paving project. The compacting machine is equipped with a vibrating drum and sensors that send data directly to the operator and TVA engineers in real-time.

Compaction is mapped in real time. Engineers analyse the date to ensure that compaction meets specifications.
Hill notes that the array of sensors outfitted to the compacting machine is the game changer. "We see what the driver is doing in real-time," said Hill. "If an area needs more compaction, I can immediately send the driver back over the area. It's state-of-the-art."
Traditionally Hill and other TVA engineers would have to be at the site to observe and test the material. Now Hill can monitor the ash and the compaction rates from his office in Chattanooga, Tennessee – over 100 miles away from TVA's Kingston facility.
Breaking new ground
"From my desk I can monitor every TVA ash site with confidence and apply best practices to each location," said Hill. "No other company in the utility industry is doing this with this level of detail." While compaction technology is used in road construction, TVA is the first utility in the US to apply it to coal ash.
According to TVA, the new compaction technology will cost around one million dollars to outfit each facility and far exceeds state and federal monitoring standards. But the rewards in safety and long-term cost savings far outweigh the startup costs. "The tighter we pack it, the more we can safely store, which saves ratepayers money," added Hill.
It will take 40 years to complete the Kingston ash stack. During that time, TVA will create a 3D compaction map of each layer that engineers can analyse for years to come. "The 3-D technology far exceeds state and federal monitoring standards because we can monitor 100 percent of the ash stack for the life of the project," Hill said.
Now that the technology has been proven at Kingston, it is being applied at other TVA storage sites across the Valley. Bull Run Fossil Plant, located near Knoxville, Tennessee, is already using the equipment – and more will follow. The company has committed to close all of its wet ash impoundments over the next four to six years in favour of dry ash storage.
Continuous monitoring
Not only is TVA pioneering a new method of storing coal ash, it is leading the way in monitoring its coal ash storage facilities. The company has more than 7000 sensors monitoring its coal ash. These are networked into Advanced Technology for Impoundment Monitoring (ATIM), a US$2 million facility in the basement of the company's headquarters in Chattanooga.

TVA's Advanced Technology for Impoundment Monitoring centre is the nerve centre of the company's coal ash storage monitoring programme.
TVA's ATIM center is the only facility of its kind in the utility industry in the US The centre's massive LED wall can display Geographic Information System (GIS) maps, weather, earthquakes, sensor data and even live video.
"Think of the ATIM center as TVA's 'coal ash mission control,'" explained Nicholas McClung, professional engineer and TVA Manager for Risk and Quality Assurance. "With a few clicks we can pull up sensor data and see real-time data or watch what's happening at our impoundments via live video. What's most important is that we can share information with everyone who is working the problem."
"My team receives texts and emails if there is any irregularity," continued McClung. "If it is serious, we can immediately activate the ATIM centre." To date TVA's ATIM centre has never been activated in response to a real event. When the day comes for the ATIM to truly come to life, TVA's team is prepared and will receive the highest level of support.
"Having the ATIM process in place demonstrates how serious TVA is about safe coal ash storage," says McClung. "The ATIM center will provide our executives a single, complete source of information. We can quickly get the support we need to ensure public and environmental safety.
A leader in coal ash management
The ATIM centre and new compaction method of storing coal ash, along with its commitment to ending wet coal ash impoundments, are positioning TVA ahead of the game when it comes to coal ash management, said McClung: "All of these safety efforts have made TVA the industry leader in the safe, responsible coal ash storage."
And maybe, as a result, the ghost of the Kingston ash spill may finally be being laid to rest.
Edited by Jonathan Rowland.
Read the article online at: https://www.worldcoal.com/power/13072016/tva-leads-a-revolution-in-coal-ash-storage-2016-2020/
You might also like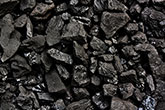 According to a recent release from Rystad Energy, global coal-fired power generation is on track to peak in 2023, as new sources of renewable and low-carbon energy expand rapidly.