---
Yatagan Termik Enerji Üretim A.S., a subsidiary of BEREKET Enerji, has contracted GE's Power Services business to retrofit three steam turbine-generators at the Yatagan coal-fired power plant in the Mugla Province, Turkey.
The project was announced during POWER-GEN Europe 2016, the European power generation industry's annual conference that is being held in Milan.
Previously a state-owned, lignite coal-fired facility, the Yatagan power plant was privatised in 2014 when the BEREKET Enerji's parent company BEREKET Group acquired the site. After acquiring the plant, BEREKET Enerji launched a modernisation initiative to increase the plant's operating life and the availability of the generating units.
"There is a growing modernisation trend in Turkey's power sector to retrofit older generating units as the facilities are being privatised, such as at our Yatagan power station," said Ali Yagli, co-owner and co-founder of BEREKET Group. "With Turkey's energy demands continuing to grow, we are pleased to work with GE to implement our targeted retrofits of the station's steam turbine-generator units to increase their output and long-term reliability while also extending their maintenance intervals."
The project represents GE's first full steam turbine-generator retrofit project in Turkey. The modernisation is expected to help increase the plant's output to about 228 MW, up from the current degraded 180 MW output level. This output increase represents enough power to help meet the energy needs of 125 000 average homes in Turkey.
For the turnkey project, GE will replace three Zamech steam turbines with full shaft line reaction type steam turbine retrofits (including high-pressure full, intermediate-pressure full and low-pressure inner retrofit). The original Zamech units were supplied by the legacy Alstom Power business, which GE acquired in November 2015.
The company also will replace three Dolmel H2-cooled generators featuring Russian company Electrosila (Power Machines) technology with three GE air-cooled generators. Moreover, GE is supplying three new excitation systems to replace an obsolete static excitation system. Finally, the company is responsible for the installation and commissioning of the equipment and training for employees.
"Our services agreement with BEREKET Enerji for the Yatagan power plant demonstrates GE's decades-long commitment to Turkey's energy industry, including supporting its long-term goals to boost the efficiency and environmental performance of its power plants," said Pascal Schweitzer, General Manager—Europe for GE's Power Services business. "We are proud of this first-of-a-kind project in Turkey for GE, which also will help GE demonstrate its expanded capabilities to service generation equipment from other suppliers following the Alstom acquisition and also provide our customers with the highest level of efficiency with all kinds of fuel sources."
BEREKET Enerji's goals for the project include increasing the station's availability to about 8000 operating hours per year; extending the facility's operating life by an additional 15 years; and increasing the plant's nominal output to about 228 MW. The equipment also needs to be delivered and installed at the site within a planned 105-day outage period.
GE is scheduled to deliver the three steam turbine-generator sets from its production facilities in Poland and Switzerland in multiple phases between March 2017 and March 2018. The first unit of the plant, which is connected to Turkey's national grid, is expected to start commercial operation with the full power upgrade by June 2017.
Edited from press release by Harleigh Hobbs
Read the article online at: https://www.worldcoal.com/power/13072016/ge-to-supply-equipment-for-turkish-coal-plant-modernisation-2024/
You might also like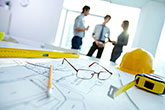 Two large carbon capture projects recently held a groundbreaking ceremony at the Wyoming Integrated Test Center (ITC).