---
According to a new report, Progressing development of the UK's Strategic Carbon Dioxide Storage Resource, over a billion tonnes of carbon dioxide (CO2) could be stored in identified North Sea locations by 2030.
The report was produced by a consortium led by Pale Blue Dot Energy, working with Axis Well Technology and Costain. It follows a 12-month project commissioned and delivered by the ETI, funded by DECC.
The report, which releases important new CO2 storage site data into the public domain for the first time, was produced for the Energy Technologies Institute (ETI), and confirms that there are no technical hurdles to permanently storing large volumes of CO2 in offshore geological storage off the coast of the UK.
Andrew Purvis, the Global CCS Institute's General Manager – Europe, Middle East and Africa, welcomed the release of the report, indicating that the findings would play a valuable role in helping to de-risk investment decisions for carbon capture and storage (CCS) projects.
The study examined five typical configurations of offshore UK geology: the Captain Sandstone (the subject of the SCCS joint industry project, CO2MultiStore), the Forties Sandstone in the Central North Sea, the Hamilton depleted gas field beneath the Irish Sea, the Viking gasfield and 44/26 sandstone dome sites beneath the Southern North Sea.
"This important report provides further assurance of the vast offshore CO2 resource offered by the UK Continental Shelf and highly detailed site information for five future storage sites," Purvis continued. "Perhaps most importantly, the report identifies that three of the five sites studied would not require any further appraisal drilling. This is significant because it means the UK CO2 storage proposition could be available for injection from the early 2020s."
Purvis indicated: "The extent of such valuable and comprehensive research and modelling we now have about these storage locations should help boost investor confidence and raise awareness of the valuable resource potential of the North Sea. In turn, this critically important data will help inform a clearer roadmap for CCS development not just in the UK, but with the potential to create a storage hub for CO2 emissions from mainland Europe as well."
The report's authors estimate that the identified 1.5 Gt storage capacity that was subject to in-depth analysis in this report, would provide sufficient potential for at least 30 years' worth of storage. Even then, these analysed sites represent only 2% of the UK's national storage resource potential.
In a media release responding to the report, SCCS welcomed the findings and indicated how it could help provide a UK CCS industry.
The company explained that the project identified a very large UK CO2 storage resource potential, estimated at 78 gigatonnes, of which 15% could serve the UK for 100 years. Pale Blue Dot's analysis shows an average levelised cost for transport and storage of around £15/t of CO2 and a range of between £11/t and £18/t.
Prof Stuart Haszeldine, SCCS Director, said: "I congratulate Pale Blue Dot and their partners on this excellent study, and I was pleased to be able to provide technical advice and oversight during the project. Their work shows that affordable, well-engineered CO2 storage is within reach. With huge progress also being made in CO2 capture engineering, from innovations both in the UK and other countries, it is probable that the cost of capturing CO2 will tumble by anything from 20% to 90% in the next five years. Coupled with effective and viable storage, this will bring climate clean-up within viable price ranges for applications as diverse as electricity generation, heat supply, transport and particularly the process industries."
Dr Gillian Pickup, of Heriot-Watt University, who also provided advice to the project, said: "Firstly, the fact that this project has been completed despite the UK Government pulling £1 billion for the first commercial-scale carbon capture and storage (CCS) projects is reassuring. It demonstrates that many people are determined that CCS should go ahead. The project aims were to identify the next phase of sites for CO2 storage offshore UK. This study shows that geoscientists and engineers in the UK are gaining more experience at evaluating potential sites."
Edited from various sources by Harleigh Hobbs
Read the article online at: https://www.worldcoal.com/power/13052016/new-research-helping-move-ccs-development-forward-770/
You might also like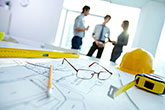 Two large carbon capture projects recently held a groundbreaking ceremony at the Wyoming Integrated Test Center (ITC).