---
Mitsubishi Hitachi Power Systems, Ltd. (MHPS) will start construction of an integrated coal gasification combined-cycle (IGCC) facilities in Hirono-machi, Fukushima Prefecture. The full-turnkey order, placed by Hirono IGCC Power GK(Note1), calls for a next generation high efficiency power plant with a generating capacity of 540 MW. The new plant is scheduled to commence operations in September 2021.
A ceremony to mark the construction start was held onsite by Hirono IGCC Power GK on 13 April. Representatives in attendance from MHPS, which is in charge of constructing the power generation facilities, included President and CEO Kenji Ando and Senior Vice President Atsushi Togawa, who serves as Deputy Head of the Engineering Headquarters. President Ando took part in the formal ground-breaking ceremony for the plant's safe construction.
Construction of the Hirono IGCC plant is one of a number of IGCC-related projects underway in Fukushima aimed at developing the region's industrial infrastructure through realisation of the world's most advanced thermal power plants, as a way of contributing to local revitalisation. The plant will be built within the premises of the Hirono Thermal Power Station, an oil and coal-fired plant with an installed capacity of 4400 MW, which is operated by TEPCO Fuel & Power, Inc., a group company of Tokyo Electric Power Company Holdings, Inc. (TEPCO).
Onsite assembly of the coal gasification furnace is due to begin in February 2019. The Nagasaki plant is able to manufacture the component modules of coal gasification furnaces, with reliability and short lead time, offering superlative durability against high temperatures and pressures. This is due to the strength of MHPS' welding and other core technologies cultivated through the manufacture of boilers for thermal power generation, and the incorporation of newly developed proprietary automated welding systems and an IT-based production system.
In an IGCC system, coal is gasified in a high temperature, high pressure gasification furnace, and power is generated using a high efficiency combined cycle format integrating gas and steam turbines. The system is revolutionary in that power generation efficiency is significantly higher and CO2 emissions lower than typical thermal plants. Providing the dual advantages in efficient use of resources and environmental protection, demand for IGCC plants is expected to grow worldwide, especially in countries such as Japan which lack abundant resources.
MHPS has also launched onsite construction of IGCC facilities for Nakoso IGCC Power GK(Note2) in Iwaki, Fukushima, with operations slated to begin in September 2020. Nakoso IGCC is identical to Hirono IGCC. Going forward, MHPS will continue to proactively promote adoption of IGCC, thereby contributing to the efficient use of resources and protection of the global environment.
Read the article online at: https://www.worldcoal.com/power/13042018/hirono-igcc-power-calls-for-next-generation-high-efficiency-power-plant/
You might also like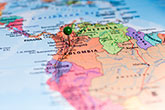 Benjamin Hill has entered into a nonbinding letter of intent with Aion to acquire interest in a Colombia coal project.