---
The world authority on carbon capture and storage (CCS), the Global CCS Institute, says today's launch of a Hydrogen Energy Supply Chain (HESC) project heralds the development of a hydrogen industry in Australia that will place CCS at the centre of a new energy economy.
This world-first initiative, a joint venture between Global CCS Institute members Kawasaki Heavy Industries (KHI), J-Power, the Australian, Japanese and Victorian governments, and HESC industry partners, will build a pilot plant to produce hydrogen from Latrobe Valley brown coal for export to Japan.
Success with the pilot plant is expected to lead to a commercial size plant, incorporating carbon capture and storage, to produce emission free hydrogen.
Speaking from the launch in the Latrobe Valley, Global CCS Institute Chief Executive Officer, Brad Page, said: "Carbon capture and storage enables hydrogen to be produced from coal or gas with zero emissions and at low commercial cost. Manufacturing hydrogen from coal requires CO2 to be separated during the production process and as such, there's very little additional cost associated with capturing CO2 during the production process. Indeed, multiple studies have found that converting coal and gas to hydrogen and using CCS is the cheapest way to produce low emission hydrogen.
"Because the Latrobe Valley has one of the world's largest deposits of brown coal and with excellent CO2 storage options nearby in the well characterised Gippsland Basin, it makes perfect sense to locate this world leading project here. The Valley is also home to a workforce with specialised skills and energy sector knowledge to support this initiative."
Page says this initiative represents a major turning point for CCS in Australia by securing jobs, sustaining communities, and paving the way for a global hydrogen economy that combats climate change.
CCS technology is already the foundation for low emission hydrogen production facilities in Japan, China, the US and Europe.
The Asia Pacific region is the world's leading consumer of hydrogen representing one-third of the global demand. Large amounts of hydrogen are already used in refining, ammonia, and methanol production. The range of applications will become broader and accelerate quickly as new uses for hydrogen as a zero emission fuel are developed. Key among these is transportation, a sector which is difficult to decarbonise.
Page says a hydrogen production plant can anchor a CCS hub in the Latrobe Valley providing a sustainable low emissions pathway for ongoing commercialisation of the valley's vast brown coal resources. This will benefit the local community and all Australians.
"The CCS hub and cluster concept is already gaining momentum in the UK, Norway and the Netherlands where diverse industries are seeing the huge value in sharing CCS infrastructure for commercial and climate change advantage."
"Today's announcement is further proof that CCS has come of age and is indispensable to a low emission future."
Read the article online at: https://www.worldcoal.com/power/12042018/ccs-placed-at-centre-of-new-australian-japanese-hesc-project/
You might also like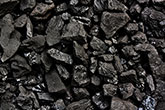 According to a recent release from Rystad Energy, global coal-fired power generation is on track to peak in 2023, as new sources of renewable and low-carbon energy expand rapidly.