---
Mitsubishi Heavy Industries Ltd (MHI) and Mitsubishi Hitachi Power Systems Ltd (MHPS) will establish new organisational structures in a move to strengthen their capabilities in energy-related business solutions, effective 1 January 2018.
Using MHI Group's most advanced proprietary technology in task analysis and energy services, the two companies aim to go beyond product supply and deliver comprehensive solutions and support to customers.
MHI and MHPS will establish a Power & Energy Solution Business (PESB) Division and Headquarters respectively. The two new organisational structures will work closely together to develop solutions that respond to major changes in the energy sector, such as environmental issues and deregulation of the power industry. The two companies will gather and meticulously analyse information on the issues and needs of the customer. They will then use this to build an enhanced portfolio of solutions, incorporating not only technologies and products, but also services such as operations, maintenance and financing.
Solutions will be devised that make full use of AI and IoT technologies, incorporating the deep expertise of the MHI Group. For example, MHI's "ENERGY CLOUD®", is a proprietary energy solution service that is able to accurately predict and detect customers' energy usage and equipment operating status with outstanding precision. "MHPS-TOMONI®" is MHPS's digital solution service that enables more advanced and streamlined operations of thermal power plants, through close communication with the customer. The MHI Group has the advantage of making more realisable and practical proposals by utilizing know-how of manufacturing and abundant knowledge of energy equipment.
The new organisation has adopted a new solution service process known as "CAP-D". "C" stands for "communication" with the customer and the market. "A" stands for "analysis" in order to provide optimal solutions. "P" stands for "product", and finding the exact products and technologies to resolve the customer's needs. Finally, "D" stands for "delivery of service", and the provision of compound services. Going forward, the MHI Group will apply this to its energy business to provide new value both to customers and to social infrastructure as a whole.
Read the article online at: https://www.worldcoal.com/power/11122017/mhi-and-mhps-create-new-organisational-structure/
You might also like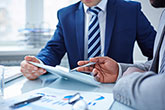 Analysis conducted by Cornwall Insight Australia has revealed that certain coal plants in New South Wales may benefit from delaying their retirement.