---
President Recep Tayyip Erdogan has appointed Fatih Donmez as Turkey's new energy minister. Among the issues he will have to resolve are regulated gas prices and sulfur limits on coal imports.
Erdogan selected Donmez, former energy ministry undersecretary, to lead energy policy in the country's new executive presidential system. Previous energy minister Berat Albayrak, who moves to head the newly formed treasury and finance ministry, kept his promise not to increase regulated gas and power tariffs last year – a decision that was instrumental in depressing forward trading in the power market. Keeping tariffs unchanged could prove even more challenging for the new minister after the rise in crude-indexed prices and the weakening lira lifted gas import costs.
State-controlled Botas kept gas prices for households unchanged in 2018, despite higher costs, as officials traditionally opt not to increase prices ahead of elections. Higher gas prices for power plants since April drove forward power prices higher this year, but power tariffs did not rise. This put more pressure on over-the-counter (OTC) volumes in the power market, as nearly all eligible users switched to regulated tariffs except industrial users consuming more than 50 GWh/y.
The power sector expects regulator EPDK to cut this threshold for 'high consumption users' at the beginning of 2019 – a decision likely to impact power trading and the level of regulated tariffs. EPDK is independent, but Erdogan might give himself a greater say on regulatory decisions under the new executive presidential system.
Donmez will face calls from the private sector to ensure greater transparency and curb the market influence of state-owned firms, such as Euas and Botas, whose lack of forward guidance has a big impact on trading. Generator Euas and state-owned trading firm Tetas, now merged under Euas, have a power portfolio of 29.2 GW, more than a third of Turkey's total capacity of 85.2 GW, and there is not much volatility in spot prices. In the near-term, it will be crucial for the largest thermal generators to reflect higher costs in their hourly prices, given that they face serious debt challenges because of the weaker lira and falling spot prices in dollar terms.
Turkey is likely to continue its Yeka auctions for renewable capacity under Donmez's time at the helm of the ministry, with auctions for 1 GW of solar, 1 GW of onshore wind and 1 GW of offshore wind still expected this summer.
Another question Donmez will face is exploratory drilling in the Mediterranean – in February, the Turkish navy blocked an exploration vessel sent to Block 3 offshore Cyprus by Italian firm Eni.
Regarding the coal sector, the new minister is highly likely to continue chasing goals adopted by his predecessor, such as a higher share for domestically produced coal in the generation mix. The government extended domestic coal subsidies until 2024 last year.
And importers will be anxious to hear a decision on whether to relax sulfur limits. If limits are relaxed, it could give coal-fired units an edge over gas-fired generators.
An auction for a 1.2 GW lignite-fired power plant based on Euas reserves will take place after August – the second of its kind, after Cayirhan.
In terms of the gas market, Donmez will probably continue down Albayrak's course of increasing LNG sendout and storage capacities in a bid to avoid curtailments during peak demand periods.
And Donmez will head the ministry during the introduction of Turkey's gas exchange. Market operator Exist will launch the exchange in September after carrying out tests that began in April. Participation in the exchange will be voluntary, but prices settled on the exchange will be compulsory for the balancing positions of all firms, including those not trading in the exchange. But Botas' dominant market position has prompted concerns about the exchange's viability. Botas remains vertically integrated, and has yet to unbundle its trading and grid operator arms. Market participants will expect Donmez to implement the unbundling of Botas.
Donmez is a seasoned energy bureaucrat who has worked at various state-run energy firms since 1994. He became a board member at EPDK in 2002 and was appointed energy ministry undersecretary at the end of 2015.
Read the article online at: https://www.worldcoal.com/power/11072018/turkey-appoints-new-energy-minister/
You might also like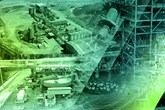 DRA Global has secured the contract for a major design package for Whitehaven Coal's Vickery Extension Project located in New South Wales, Australia.