Funding for CCS could spur October climate deal
---
Financing, sourced from Europe, for carbon capture and storage (CCS) technology could help seal a EU climate-protection deal by October, according to the UK energy and climate secretary Ed Davey.
"There would have to be an EU-wide solution to supporting new CCS in Poland or anywhere else as part of a package to tackle coal," Davey said in a phone interview. "So if a country was to go down this route, they would need financial support from the EU, but that would make sense because we are trying to promote new technologies."
As the crisis between Ukraine and Russia continues, the 28-member bloc of European countries has looked to devise plans to cut reliance on natural gas. The bloc plans to decide in October on an energy and climate-change package laying out targets including reducing emissions by 40% by 2030 from 1990 levels.
Some members of the EU have called for a slower pace on introducing climate-protection measures. Poland, for example, relies heavily on coal for electricity and power generation. As Pawel Smolen, president of EURACOAL, explained at the 33rd Coaltrans World Coal conference in Berlin, Germany, last year: for Poland, "de-carbonisation means de-electrification, which is impossible."
According to a recent report from the International Energy Agency (IEA), spending on low-carbon technology and energy efficiency needs to double to about US$ 790 billion/year by 2020 from 2013 levels to help the world keep temperatures from rising more than 2oC from pre-industrial levels.
Spending US$ 1.4 trillion through 2035 on carbon capture will cut emissions and help provide power for electric vehicles, according to the IEA, which advises 29 nations on energy policy.
In June last year, the IEA said delayed CCS deployment would increase the cost of power sector decarbonisation globally by US$ 1 trillion through 2035 and result in lost sales for fossil-fuel producers.
"As the [IEA] has shown, a low-carbon world by 2050 would be a cheaper world to achieve if we can get CCS to work in a commercially viable way, and to do that, you've got to deploy," Davey said. "You can't just do it in the laboratory. You have to deploy to understand how you can get cost reductions."
"At the moment, it's expensive," Davey said. "No one is denying that. We are showing that it's possible, and if you look at one or two projects in the USA and in Canada, they are showing that you can have CCS with coal."
No point in attacking coal
Policies that are "deliberately adverse" to coal may stop people around the world getting power at a low cost, the IEA said this month.
Under the agency's climate-saving scenario, spending on coal-fired power reaches US$ 1.9 trillion through 2035, of which US$ 800 billion is for plants with CCS. The total is 25% more than under the IEA's "new policies" scenario, which does not keep temperatures from rising 2oC, it said.
According to the World Coal Association, from data obtained from the International Energy Agency (IEA), if all coal-fired power plants were brought up to modern efficiency standards of 45%, global CO2 emissions would be reduced by 2.4 billion t annually – more than India's total annual CO2 emissions.
Edited from various sources by Sam Dodson
Read the article online at: https://www.worldcoal.com/power/11062014/ccs_needs_funding_from_eu_967/
You might also like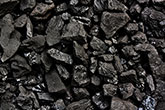 According to a recent release from Rystad Energy, global coal-fired power generation is on track to peak in 2023, as new sources of renewable and low-carbon energy expand rapidly.