---
A leading food products manufacturer has ordered four Activated Carbon Injection (ACI) systems from ADA-ES Inc. to reduce mercury emissions from its coal-fired boilers. The systems will enable the company to comply with the Industrial Boiler Maximum Achievable Control Technology (IB MACT) regulation from the Environmental Protection Agency (EPA).
The four ACI systems will assist in controlling mercury emissions from coal-fired industrial boilers used in its sugar manufacturing process, allowing the company to remain IB MACT compliant regardless of seasonal temperatures and other factors that may impact mercury emissions levels.
"Operating coal-fired boilers, while controlling emissions, is a dynamic challenge, since changes in fuel, equipment operations, reagents and even seasonal variations can impact successful compliance," explained Sharon Sjostrom, Chief Product Officer of ADA's parent company Advanced Emissions Solutions Inc.
"Understanding the variety of factors that impact compliance, operating cost and reliability is essential as companies weigh their options to comply with environmental regulations" continued Sjostrom. "ADA is delighted to help [this] client address compliance challenges in increasingly competitive energy markets."
Edited by Jonathan Rowland.
Read the article online at: https://www.worldcoal.com/power/11052016/food-manufacturer-orders-four-aci-systems-2016-751/
You might also like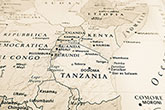 Edenville Energy Plc has provided an update on its Rukwa Coal Project in Tanzania.