---
Introducing a national carbon price in the US could be beneficial for coal communities and low-income households, according to new analysis from the World Resources Institute (WRI) presented at West Virginia University's (WVU) National Energy Conference.
West Virginia has been particularly impacted by the decline in coal mining in the US with Joyce McConnell, Provost of WVU, describing the situation in the state as the "collapse of an economy. Thousands of coal miners have been laid off in West Virginia and many coal mines – often the economic heart of small communities – have closed.
But according to Noah Kaufman of the WRI, help for these communities could come from the introduction of a national carbon price.
"Coal country can reap benefits from an unlikely source: a policy to put a price on carbon emissions," Kaufman wrote in an op-ed in the Charleston Gazette-Mail. "If designed well, a carbon price could provide billions of dollars each year for these communities, while curbing air pollution and the risks of a changing global climate."
Revenue from a national carbon price would be in the range of US$100 – 200 billion, Kaufman's research showed. Directing a portion of this revenue to communities reliant on coal mining could ensure that coal miners' pensions and health benefits are protected, while providing money to develop abandoned coal mines for economical development projects – such as the storage of carbon.
Meanwhile, those on low incomes could be protected from higher energy prices through a rebate of about 10% of revenues from a carbon price, protecting the poorest 20% of households.
Kaufman concludes his op-ed by noting that a pair of crises – the collapse of the coal industry in Central Appalachia and the need for a cost-effective climate change policy – offers great opportunities.
"Coal communities and climate activities are not natural allies, but a pair of crises can bring improbable allies together. With a carbon price, the transition to a low-carbon energy system can be an opportunity to take Central Appalachian communities beyond coal," Kaufmann said.
Edited by Jonathan Rowland.
Read the article online at: https://www.worldcoal.com/power/11042016/carbon-price-offers-an-opportunity-to-coal-communities-2016/
You might also like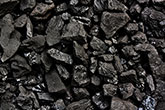 According to a recent release from Rystad Energy, global coal-fired power generation is on track to peak in 2023, as new sources of renewable and low-carbon energy expand rapidly.