Technology: The common ground solution toward low-carbon energy
Published by Louise Mulhall, Editorial Assistant
World Coal,
---
Few industries have the satisfaction of providing an essential product that is so vital to so many.
Coal provides reliable, affordable baseload generation, offering enormous benefits that other fuels struggle to achieve. The coal industry provides needed energy for billions globally, powering growth and fuelling some of the world's best economies at some of the lowest costs.
Central to the growing global dialogue around energy and the environment is the need to maintain this reliable and affordable supply of power. Because coal will be with us well into the future, the question should not be whether we use coal, but how we use it.
Any discussion to accelerate a transition to low-carbon energy systems must focus on broad use of high-efficiency, low-emissions (HELE) coal-fired generation technologies and policies, along with investments to commercialise next-generation carbon capture technologies over time.
A quick look at world energy shows coal is a vital component of the energy mix. Over 1200 new coal generating units have come online since 2010 with 43 nations adding over 520 GW of coal power. Coal pricing has remained steady while the cost of other energy sources has fluctuated over time, and most of these new plants are being built with the best technology available. We have already witnessed the benefits of deploying clean coal technologies. HELE coal generation, for example, has resulted in significant environmental improvements, including a 90 – 99% reduction in particulates and other emissions when compared to standard installations.
These plants also operate up to 25% more efficiently and reduce carbon dioxide emissions by about 25%. Said another way, the environmental benefit of a single large HELE coal plant is equivalent to removing 1 million vehicles from the road annually compared to older plants.
Longer term, carbon capture must be brought to commercial readiness by advancing a substantial increase in carbon capture projects for energy and industrial use. While it is clear that achieving a low-carbon future comes at a very high price, that price soars higher if carbon capture is not deployed.
Government studies have shown that the costs of achieving the goal of the Paris Agreement could more than double without the use of carbon capture, and researchers have found that excluding carbon capture as a solution increases the median estimated mitigation costs from about 2% of global GDP to 5%.
A recent technology success story can be seen at the Petra Nova carbon capture facility near Houston, which I visited earlier this year. It is the world's largest project of its kind, capturing carbon for enhanced oil recovery. Expectations are the project will increase oil production from 500 to as many as 15 000 barrels of oil a day at a nearby oilfield. If we expect to achieve our environmental goals, the right policy prescription, coupled with many more projects like Petra Nova, is needed.
I had the privilege of serving as Chair on a National Coal Council study in 2015 that called for policies that would enable carbon capture to achieve policy parity with other low-carbon sources of energy. Bipartisan efforts are also needed to advance progress. In the US, we have support from both sides of the aisle to promote use of carbon capture through tax credits for sequestering CO2 for instance, along with government grants for projects like Petra Nova. It's a start – with much more needed. Expanding on the use of advanced coal technologies is key to meeting today's growing energy demands and accelerating the path to a low-carbon future. Peabody's clean coal annual awards programme, now running in its fourth year, shines a light on the tremendous environmental progress we are achieving globally by recognising the cleanest coal plants in the world.
Technology will lead to a future of energy security, economic progress and environmental solutions. Regardless of where in the world we call home, our political leanings or societal backgrounds, we can all agree that it is the common ground solution toward a low-carbon future.
About the author
Glenn Kellow is Peabody's President and CEO. Kellow is a director and executive committee member of the World Coal Association, the US National Mining Association and the International Energy Agency Coal Industry Advisory Board.
Note
This article first appeared in World Coal October 2017. To read this and much more, register to receive a copy here.
Read the article online at: https://www.worldcoal.com/power/10102017/technology-the-common-ground-solution-toward-low-carbon-energy/
You might also like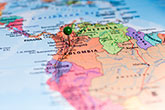 Benjamin Hill has entered into a nonbinding letter of intent with Aion to acquire interest in a Colombia coal project.