---
Uncertainty is the main driver in the US coal power market, according to Black & Veatch's latest survey of the electric power market, noting the contested regulatory environment and the upcoming presidential election in November.
The survey was conducted between 24 May and 9 June and received input from 672 qualified respondents from utility, municipality, commercial and community stakeholders. Of those that responded, 66.2% said their organisation has coal-fired assets in their generation fleet.
When asked what strategies were being considered for their coal-fired assets, 32% of respondents said no changes were planned, while 29.9% said that they planned to retire their coal-fired generation and 25.8% said they were planning to repower or repurpose the site in the next five year.
Even among those that are planning to retire their coal-fired assets, however, uncertainty is still the main driver with about two-thirds saying they don't plan to do anything in the next five years. Of those, 20.7% said it would be more than a decade before action was taken. In contrast, only 13.8% said they would retire plants in 2016 or 2017.
At the same time, many owners have already closed older and smaller plants and are now wanting to get the most – even the full life cycle –out of their remaining fleet.
"Owners have generally invested heavily in the remaining coal plants (usually to meet air quality standards) and they will hang on to those remaining plants for as long as they can – legally or politically speaking," said Black & Veatch.
Edited by Jonathan Rowland.
Read the article online at: https://www.worldcoal.com/power/10082016/uncertainty-driving-us-coal-power-sector-2016-2199/
You might also like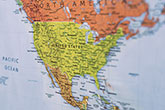 American Resources has announced that it has expanded production at its Carnegie 2 metallurgical carbon mine in Pike County, Kentucky, by adding a second operating section.