---
UK-based Sloane Energy Group plans to build Latin America's first ultra-supercritical coal power plant in Colombia, Sloane Chief Executive Peter Burrowes told Argus.
The US$1.6 billion La Luna power plant, to be built in coal-rich Cesar department, will have an initial 750 MW of capacity in two units. In a second phase, a third 375 MW unit will be added.
The plant will have low emissions because it will be designed as an ultra-supercritical generator (USC), in which extreme boiler temperature and pressure heat water so the resulting steam is more efficient at driving the turbines.
The upfront cost of USC technology is 20 - 30% more expensive than a traditional unit, but proponents say the cost is offset by improved net thermal efficiency levels and reduced emissions.
The plant will also consume 75% of less water than a regular coal power plant, Burrowes said.
Coal will be produced at Sloane's adjacent La Luna coal mine, where production will begin in late 2019 with 500 000 tpy of capacity. The underground coal mine will gradually ramp up to 4.2 million tpy by 2022, of which 2.4 million tpy will be exported and 1.8 million tpy will feed the power plant.
Coal will be transported along 2 km of covered conveyor belts to reach the plant. Local utility Grupo de Energía de Bogota will build a 500 kV transmission line to connect La Luna with the national grid at the La Loma substation.
The project, controlled by UK private venture firm Talis Capital, Sloane's sole shareholder, received an environmental permit on 27 June. Sloane plans to award an engineering, procurement and construction contract by the end of 2018 from a shortlist of five companies from Europe, the US, China, Japan and Korea.
Sloane plans to participate in an upcoming auction for 6900 MWh/month of power supply for 1 December 2022 to 30 November 2023, with incentives to start operations earlier to replace the firm energy that will not be delivered by stalled hydroelectric project HidroItuango.
The government's energy and gas regulator CREG has hinted that it may carry out the auction of firm energy ahead of the December deadline after recently issuing four resolutions to ensure short-term power needs are met.
"We are on the lookout to participate in the upcoming auction. Once we win firm energy in the auction and we select the EPC contractor, we will be able to close financing in first half 2019," Burrowes said.
Colombia has around 6.7 billion t of proven coal reserves, but coal-fired generating capacity is dwarfed by hydroelectricity, which accounts for around three quarters of generation.
Read the article online at: https://www.worldcoal.com/power/10072018/sloane-energy-to-build-la-luna-power-plant-in-colombia/
You might also like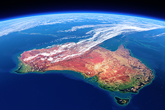 Simon Nicholas overviews a new report by IEEFA India and JMK Research and Analytics, which demonstrates why Australian metallurgical coal miners should not get overexcited by the outlook for exports to the subcontinent.