---
The Minerals Council of Australia (MCA) welcomes the recommendation from Federal Parliament's Senate Environment and Communications Legislation Committee that the Clean Energy Finance Corporation Amendment (Carbon Capture and Storage) Bill 2017 be passed by Parliament.
Carbon capture and storage (CCS) prevents CO2 from entering the atmosphere when fuels such as coal, oil and natural gas are used. The process captures CO2 at a power plant or industrial facility such as a steel, LNG or cement plant and stores it in deep underground geological structures.
CCS is not an experimental technology, with leading examples in North America already operating in conjunction with coal-fired generation.
The addition of a technology-neutral approach to the CEFC ambit will strengthen Australia's capacity to achieve lower emissions at lowest cost and remove a distortion introduced during the creation of the CEFC.
Australians want power that has 24 hr/d availability with reduced emissions and is affordable, safe, secure and reliable, which can be offered by coal through commercially available HELE technologies able to cut CO2 emissions of coal-fired generation by up to 40% compared with the oldest technology in place.
Coal now has an even lower emissions pathway, with further reductions in emissions by up to 90% through the addition of CCS.
The Committee's majority report tabled this week stated:
That it 'supports the bill because it considers the public interest would be better served by a more technology neutral approach to energy policy' and that 'CCS is a proven low emission technology'.
'The prohibition on the CEFC investing in CCS technologies is arbitrary and inappropriate given the expert advice that a wide range of technologies is needed to achieve the emissions reductions required under the Paris Agreement'.
'A more technology neutral approach to the CEFC Act will ensure that the widest possible range of cost-effective low emission solutions can be considered by the CEFC, noting that it would still be for the CEFC to decide, independent of government and with commercial rigour, whether to invest in any suitable projects involving CCS'.
The MCA urges all parties to support the Bill in the Senate.
Read the article online at: https://www.worldcoal.com/power/10052018/mca-urges-all-parties-to-support-the-cefc-css-bill/
You might also like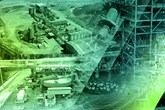 DRA Global has secured the contract for a major design package for Whitehaven Coal's Vickery Extension Project located in New South Wales, Australia.