---
Ncondezi Energy has provided an update in relation to its 300 MW power plant project (Ncondezi power project), located near Tete in northern Mozambique.
Since the joint development agreement (JDA) with Shanghai Electric Power Co. Ltd (SEP) was announced in January 2016, both parties have been fully committed to satisfying the SEP investment conditions as quickly as possible and have made excellent progress.
The following update shows the progress the companies have made:
Electricity de Mozambique (EdM) has indicated its in principle support for SEP to become the Strategic Partner in the Ncondezi power project and for the change to pulverised coal (PC) boiler technology, on the understanding that EDM will be afforded the opportunity to perform due diligence on SEP's development plan, technical solution, project costs and financial model as soon as such information is available.
A work programme and budget for the power plant development has been agreed between NEL and SEP and awaits respective Board approvals.
The audit of Ncondezi's historic power plant development costs is progressing well.
NEL and SEP are in the process of finalising the key terms of the shareholders agreement that will govern the UAE holding company.
Work to implement the UAE holding company structure for the Power Plant has started.
Ncondezi and SEP continue to target completing the SEP investment conditions by 31 May 2016 and are making good progress in this regard. Notwithstanding the progress made, it is possible that the implementation of the UAE holding company and the finalisation of the audit of historic costs will continue past 31 May 2016. In addition, following further discussions with SEP it is likely that the Chinese regulatory and parent company approvals will require additional time and are now expected to be concluded in 3Q16.
Update on the power plant
I
n addition to the SEP investment conditions, SEP and Ncondezi have reviewed the required changes to the current EPC proposals in order to change to a PC boiler. SEP and Ncondezi are working on the revised EPC process.
The PC technology proposal includes a flue gas desulfurisation system, which will result in the power project producing less emissions (both in relation to solid particles and sulfur oxides) than the original circulating fluidised bed (CFB) proposal. This has resulted in the change to PC technology requiring a review and resubmission of the Environmental and Social Impact Assessment (ESIA) study previously submitted and approved by the Mozambican government. Ncondezi and SEP are targeting submission of the updated ESIA to the Mozambican government during May 2016 and approval is targeted during 3Q16.
Edited from press release by Harleigh Hobbs
Read the article online at: https://www.worldcoal.com/power/10052016/ncondezi-power-project-progressing-well-744/
You might also like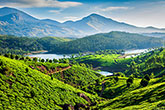 In a push towards eco-friendly coal transportation, Coal India Limited (CIL) has planned a capital investment in 61 first mile connectivity (FMC) projects.