---
The US Supreme Court has blocked enforcement of the Clean Power Plan while a US federal appeals court considers the regulations, putting the future of President Obama's climate change agenda in doubt.
"We are thrilled that the Supreme Court realized the rule's immediate impact and froze its implementation, protecting workers and saving countless dollars as our fight against its legality continues," said Patrick Morrisey, the Attorney General of West Virginia, who led the legal challenge to the regulations.
Implementation of the rule will now be stayed until the US Court of Appeals for the DC Circuit issues its review of the Clean Power Plan. The three-justice appeals court panel had refused a stay but granted an expedited hearing, which will take place in June.
Whatever the verdict there, the CPP will likely end up before the Supreme Court for a final decision – and this latest ruling may indicate a degree of judicial skepticism from the country's highest court. It also places the issue firmly on the agenda during this year's presidential election, due in November.
The ruling was welcomed by a broad range of industry groups that had supported states' legal challenge.
"We welcome the US Supreme Court's decision to stay the EPA's unlawful greenhouse gas rule for the power sector," said President and CEO of the US Chamber of Commerce, Thomas J. Donohue, arguing that the CPP would drive up energy costs and reduce the US's global competitiveness. "Staying this rule is the right decision," Donohue added.
Opponents of the regulation were keen to avoid repeating the circumstances surrounding the EPA's mercury regulations when utilities were forced into making implementation decisions before judicial review was complete. This forced the closure of a number of coal-fired power plants before the Supreme Court rejected the regulations last year.
"The Supreme Court's stay of this rule and the DC Circuits' order to hear the case quickly will ensure that America will not be forced to make costly and irreversible implementation decisions based upon unprecedented regulation until judicial review is complete," Donohue concluded.
That point was picked up by Bill Raney, President of the West Virginia Coal Association: "Attorney General Morrisey and the other states opposed to these job-killing regulations can now arguer the merits of the case without worrying that the damage will be done before they can make their arguments."
Compliance with the CPP was not required until 2022 but states had needed to submit their compliance plans by September. This is now likely to be delayed while the judicial proceedings run their course.
Edited by Jonathan Rowland.
Read the article online at: https://www.worldcoal.com/power/10022016/supreme-court-stays-clean-power-plan-2016-208/
You might also like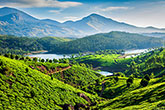 In a push towards eco-friendly coal transportation, Coal India Limited (CIL) has planned a capital investment in 61 first mile connectivity (FMC) projects.