---
Kibo Energy PLC is pleased to note the public announcement made by the Tanzania Electric Supply Company (TANESCO) with regard to the resumption of the country's coal power projects tender process.
The notice "Tender Nr PA/001/2018 - 19/HQ/N/033 for Qualification of Coal Fired Power Generation Projects, Invitation for Qualification. (IFQ)", states amongst others the following:
"….This Invitation for Tender follows the intention of the Government of the United Republic of Tanzania through Tanzania Electric Supply Company Ltd (TANESCO) to competitively engage qualified applicants to develop coal power projects with a total capacity of 600 MW at different locations within Tanzania.
TANESCO intends to procure power generation from a set of Integrated Gasification Combined Cycle (IGCC) or superior technology coal-based power projects with total capacity of 600 MW between years 2018 and 2020.
TANESCO is therefore pleased to present this opportunity to prospective developers to undertake feasibility study, finance, build, own, operate and transfer coal power projects of a capacity not less than 150 MW and not more than 300 MW in one location.
Tendering will be conducted through International Competitive tendering procedures specified in Regulation 119 of the Public Procurement (Regulations- Government Notice 446 of 2013, and is open to all Applicants as defined in the Regulations. Prospective developers who have earlier expressed their interests to develop coal power projects by way of concept note, MoU or any other form and have submitted documents to TANESCO are advised to participate in this tendering process."
Louis Coetzee, CEO of Kibo, said: "We are pleased that the tender process is continuing and that it resumed so quick after the cancellation notice. We will collect the amended RFQ documents forthwith to ensure that the tender qualification document which we submitted on 18 October 2019 complies with any new requirements that might be stipulated in the latest RFQ. We are however of the opinion that our submission will still be compliant and if any amendments will be required that these will be of a very minor nature. We are looking forward to a prompt conclusion of the entire tender process.
I also wish to clarify that the process of awarding Mbeya Coal LTD, the coal mining component of the MCPP, its Special Mining License and the tender process discussed above, are two completely independent processes and that they are in no way related or interdependent of each other."
Read the article online at: https://www.worldcoal.com/power/09112018/kibo-energy-comments-on-resumption-of-tanzania-coal-power-projects-tender-process/
You might also like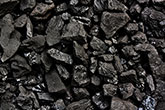 According to a recent release from Rystad Energy, global coal-fired power generation is on track to peak in 2023, as new sources of renewable and low-carbon energy expand rapidly.