---
On 6 August, CONSOL Energy Inc. reported its financial and operating results for the period ended 30 June 2019.
Management comments
"While commodity markets have been under pressure since the beginning of 2019, I am pleased to announce that the CONSOL team continues to deliver strong operating and financial performance," said Jimmy Brock, President and CEO of CONSOL Energy Inc. "Our results for the first half of 2019 demonstrate the effectiveness of our strategy, which is based on a stable customer base, consistent operations and financial sustainability. For the second quarter, on the marketing front, even while PJM West power prices and prompt export thermal coal prices declined by more than 25% compared to the year-ago period, we were less affected due to our contracted portfolio position and stable customer base. On the operational front, we had another robust production quarter providing consistent shipments to our customers. On the financial front, the decline in market value of our equity and debt securities provided an attractive opportunity for us to deploy more than 100% of our organic free cash flow net to CEIX shareholders generated during the quarter towards de-leveraging and improving shareholder value. We will continue to take advantage of such dislocations in the marketplace to deploy our strong cash position.
On the safety front, our Pennsylvania Mining Complex (PAMC) employees improved their safety performance, as measured by number of incidents, by 30% compared to the same period in 2018. The central preparation plant and CONSOL Marine Terminal continued their strong safety performance with an incident-free quarter."
Pennsylvania Mining Complex review and outlook
PAMC Sales and Marketing
CONSOL Energy's marketing team shipped 7.4 million t of coal during the second quarter of 2019 at an average revenue per tonne of US$47.53, compared to 7.8 million t at an average revenue per tonne of US$47.34 in the year-ago period.
Despite the ongoing headwinds across the coal space due to softening export fundamentals, low natural gas prices, and a decline in weather-driven demand, demand for our coal remained robust. Average revenue per tonne benefited from an increase in prices we receive for our export coal.
This was partially offset by a decline in average revenue per tonne on the company's power price-linked netback contracts as around-the-clock PJM West power prices averaged approximately 27% lower compared to the year-ago period. This stability in our average revenue per tonne compared to the year-ago period despite declining PJM West power prices, lower spot prices for export coal, and lower domestic natural gas prices is a testament to our differentiated contracting strategy, strong customer base and world-class assets.
During the quarter, we were successful in securing additional contracts for 2020 and 2021 coal sales bringing our contracted positions to 80% and 34%, respectively, assuming a 27 million t annual run rate. During the second quarter, one of the company's longwalls also transitioned to a lower sulfur region of the mine plan at PAMC. We believe this will provide us with additional quality improvements that should help to increase the domestic and export marketability of the PAMC product, including access to newer markets.
According to the U.S. Energy Information Administration, inventories at domestic utilities stood at approximately 115 million t at the end of May, down by more than 10% from year-ago levels. While low natural gas and power prices weighed on broader coal demand, we continued to ship all the coal we produced during the second quarter, highlighting the quality and resilience of our customer base. Looking forward, as mines and railroads return from their annual maintenance shutdown period, we expect demand for our domestic contracted tonnage to remain steady. With summer weather now upon most of the nation and the National Oceanic and Atmospheric Administration predicting warmer-than-normal conditions through the fall across the coasts, we expect that cooling demand will help support electricity demand, which will continue to keep coal stockpiles at relatively low levels.
On the export front, API2 spot prices for export thermal coal declined by approximately 44% during the first six months of 2019. Our revenues were largely unaffected due to our previously disclosed export contract, which runs through December 2020 and has fixed volumes with collared prices, that nets us a floor price per tonne above US$45.52. While spot export prices remain depressed, we continue to see strong demand from Asia. As mentioned in our previous release, approximately 111 GW of new coal-fired capacity is under construction globally for commissioning between 2019 - 2024. Furthermore, an additional 300 GW of new coal-fired capacity is in the planning stages. We believe this bodes well for seaborne thermal coal demand, particularly for high-Btu NAPP coal, and we will remain opportunistic in our contracting strategy to maintain a stable earnings profile at the PAMC for our shareholders.
On 6 August, CONSOL Energy shared its financial and operating results for the second quarter period ended 30 June 2019.
Read the article online at: https://www.worldcoal.com/power/09082019/consol-energy-publishes-2q19-results/
You might also like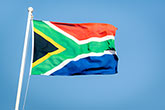 Black Royalty Minerals Koornfontein has signed Bettercoal's letter of commitment.