---
GE Power is to provide boiler and steam turbine technology to power Pakistan's first ultra-supercritical power plant in Deh Ghangiaro, Bin Qasim, Karachi. The project will add up to 660 MW of electricity to the national grid – the equivalent power needed to supply up to 1.3 million Pakistani homes and industries. The power plant will be constructed by SEPCOIII and commercial operations are expected to begin in 2021.
The Lucky Electric power project stands out as the first power plant located outside Thar district that will use lignite mined from the Sind Engro Coal Mining Company (SECMC) Mine at Thar Block II, in addition to imported lignite as back-up fuel. It is expected to set an example of how Thar coal can be transported over a distance and used reliably to produce power close to load centres.
The boilers will use Beater Wheel mills and proven coal preparation technology, which are essential to handling high-moisture lignite. GE's boilers will help generate low cost power efficiently and reliably from Thar lignite, which was long considered difficult to achieve because of the low calorific value and high moisture content of the fuel.
Sacha Parneix, Commercial General Manager for GE's Steam Power business in the Middle East, North Africa & Turkey (MENAT), said: "GE is proud to provide this project with highly efficient USC technology, for which reliability has already been proven successfully by GE worldwide, including burning challenging fuels like lignite coal. On top of being designed for local Pakistani Thar coal, the project's location at Bin Qasim also ensures easy connectivity to the national grid and very low transmission and distribution losses in supplying affordable power to the major load centre of the city of Karachi, in particular."
"SEPCOIII has worked with GE for many years now on power projects around the world. We are confident that our collaboration, which brings together GE's industry-leading technologies with SEPCOIII's outstanding management skills and execution resources, will lead to the successful completion of this important project," said Qin Xubao, Project Director at SEPCOIII. "As the first lignite-fuelled ultra-supercritical power plant across the Middle East, North Africa and Turkey region, the project will help to set new industry benchmarks in Pakistan."
"Coal will remain a vital part of the energy mix in Pakistan. The ultra-supercritical technology by GE is not only reliable, affordable, and an efficient solution, but also helps to lower emissions. The turbines will generate up to 660 MW to help the country bridge the gap between electricity demand and available supply," said Sarim Sheikh, President and CEO of GE Pakistan, Iran and Afghanistan.
Read the article online at: https://www.worldcoal.com/power/09072018/ge-and-sepcoiii-to-build-first-ultra-supercritical-power-plant-in-pakistan/
You might also like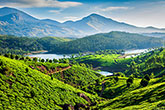 In a push towards eco-friendly coal transportation, Coal India Limited (CIL) has planned a capital investment in 61 first mile connectivity (FMC) projects.