---
Augusta power plant has ceased power generation, with Northern Power Station (a coal-fired power plant) being brought offline in south Australia.
Disconnecting Northern Power Station from the network will mark the official closure of Flinders Operations, which encompasses Augusta power plants, Leigh Creek coal mine and coal haulage operations. Alinta Energy continues to manage and operate the Leigh Creek Town and is working with SA government to transition the town back to government.
Alinta Energy CEO, Jeff Dimery said: "There is no doubt that today is a sad day for our people, with the cessation of generation signalling the end of an important and proud era for Alinta Energy. I would like to reiterate once more that the decision to close the Flinders Operations is by no means a reflection on the efforts or the dedication of our people. The commitment, passion and pride of our workforce at Port Augusta and Leigh Creek have been one of the greatest assets to the Alinta business over the past five years."
"When we announced closure, we made a commitment that our people would remain our number one priority throughout this transition. And to that note, Alinta Energy committed over AUS$3.5 million in funding to provide a suite of transitional support services to our people, in addition to the AUS$75 million of redundancy benefits and entitlement packages. We will continue to support our employees post closure with the continued availability of training," Dimery continued.
The remaining 139 employees at Augusta Power Station will continue working to secure the site this week, before a staged departure over the next two weeks. A small group of employees will remain until the end of June 2016 for decommissioning activities, before handing the site over to a demolition contractor.
Port Augusta city council indicated in a media release that this marks an end of an era in Port Augusta and south Australia for coal-fired electricity generation.
Port Augusta Mayor Sam Johnson said today is a day of mixed emotions for Port Augusta residents, while many are pleased to see an end to the emissions and coal dust that affects areas of the city, everyone feels for the workers and their families that no longer have employment.
"Today is undoubtedly a significant day in our City's history," Mayor Johnson said. "I feel deeply for Alinta workers and their families as they face a time of change and uncertainty as we see the switch effectively turned off on 62 years of coal electricity generation in South Australia. Fortunately a number of the Alinta workers have already gained employment at Sundrop Farms, a new industry for Port Augusta based on renewable energy technology."
Mahor Johnson continued: "I am certain that our future will still be in energy generation as national leaders in renewable power. We've already had a number of positive indicators that Port Augusta is ideally situated for a solar thermal plant, which has strongly been lobbied for by Repower Port Augusta. We've also got a number of interested parties looking at wind and solar options so this places us strongly to position ourselves for a new future."
Edited from press release by Harleigh Hobbs
Read the article online at: https://www.worldcoal.com/power/09052016/port-augusta-coal-fired-power-plant-ceases-generation-737/
You might also like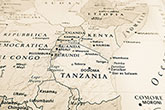 Edenville Energy Plc has provided an update on its Rukwa Coal Project in Tanzania.