---
NETL is using powerful computational tools to identify advanced membrane materials that can cut carbon capture costs to less than US$50/t, an achievement that will boost the viability of the nation's coal-fired power fleet to meet America's growing energy needs.
Polymer-based membranes provide a simple means of separating CO2 from post-combustion flue gas to meet federal emissions requirements at coal-fired power plants. However, identifying optimal materials that offer high permeability and selectivity at an affordable cost is a challenge, with millions of possibilities.
NETL partnered with the University of Pittsburgh to investigate the use of mixed matrix membranes (MMMs), which incorporate porous nanoparticles known as metal-organic frameworks into the matrix of a sturdy polymer to enhance its capabilities. The team – led by NETL's Jan Steckel, Ph.D., who worked with Pitt's Chris Wilmer, Ph.D., and Lab colleagues Olukayode Ajayi, Ph.D., and Samir Budhathoki – modelled more than 1 million possible MMMs to evaluate their properties and estimate the associated cost of carbon capture.
The techno-economic analyses identified 1153 promising MMMs with the potential for outstanding performance and costs below US$50/t of CO2 removed, marking a significant gain over existing membrane technologies. The results, first published online last fall by the prestigious journal Energy and Environmental Science and featured on the cover of this month's print edition, highlight the importance of incorporating the right metal-organic framework to complement a particular polymer.
As Steckel's team continues to narrow and refine its analyses, NETL is using the preliminary results to begin developing novel membranes that effectively capture CO2 at an affordable cost. The Lab is working with a commercial membrane manufacturer to scale up MMM technology and demonstrate economic feasibility using actual flue gas at the National Carbon Capture Center in Wilsonville, Alabama.
NETL's world-renowned computational science and engineering tools help expedite efficient technology development, minimising unnecessary costs and high risk investments.
"In this work, we used computational modelling to rapidly screen MMMs to estimate both their CO2 capture performance and the resulting cost of carbon capture," Steckel said. "We are excited about finding so many promising materials, and this result gives us a lot of optimism for membrane-based capture methods."
NETL seeks to develop innovative technological solutions to America's energy challenges, including reducing the cost of carbon capture. Revolutionary MMMs with exceptional permeability and selectivity offer possibilities to cut capital costs, downsize equipment and curb emissions at existing coal-fired power plants, enhancing their long-term viability to ensure clean, reliable use of the nation's abundant fossil energy resources.
Read the article online at: https://www.worldcoal.com/power/09042019/netl-collaboration-identifies-membrane-materials-to-cut-carbon-capture-cost/
You might also like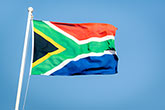 Black Royalty Minerals Koornfontein has signed Bettercoal's letter of commitment.