SIMEC Atlantis Energy secures contract for Uskmouth power plant conversion project
Published by Claire Cuddihy, Assistant Editor
World Coal,
---
SIMEC Atlantis Energy (Atlantis), a diversified sustainable energy generation company, has been awarded a front-end engineering and design (FEED) contract for the Uskmouth power plant conversion project in Wales. The power plant will be converted from coal power to generate electricity from 100% waste derived energy pellets.
Post-conversion, the power plant will export 220 MW of baseload power to the grid using energy pellets produced from non-recyclable waste destined for landfill, with an average calorific value of 20 MJ/kg. The energy pellets are produced by technology developed by Dutch company N+P Group (N+P), through a joint venture (JV) with the SIMEC group called SIMEC Subcoal Fuels Limited (SSF).
Four new plants will be developed in the UK, including one already in construction in Teesport to produce the pellets. The largest plant is anticipated to be located next to Uskmouth power plant, which will consume 600 000 tpy of waste and provide a significant private wire opportunity for SIMEC Uskmouth Power Limited (SUP).
The conversion is expected to take 18 months post completion of the FEED study and the converted plant will have an operational life of 20 years.
Uskmouth conversion project FEED contract award
The £4.9 million FEED contract has been awarded to a consortium comprising WSP, a world leading engineering firm, and RJM, an industry leader in combustion system design.
The purpose of the FEED contract is to complete all technical testing and design work required to demonstrate that the waste derived energy pellets provided by SIMEC Subcoal Fuels Limited can be used as a fuel to convert the plant from generating power from coal to running on 100% energy pellets. In doing so, a final design specification will be completed enabling Atlantis to award the Engineering Procurement and Construct contract with full performance guarantees to facilitate financial close on the Uskmouth conversion project.
Brian Sibthorp, Director – thermal power plant at WSP, commented: "The conversion of Uskmouth from coal to run on waste derived fuel is an exciting project that will provide a new lease of life to the site. It will ensure the UK is ready for a future focused on reduced coal and increased renewable energy generation. WSP, working with RJM, is pleased to support SIMEC Atlantis Energy at Uskmouth providing front end engineering design and Owner's Engineer services, Uskmouth, adds to WSP's increasing portfolio of conversion and replanting projects on existing or brownfield sites."
John Goldring, RJM's Managing Director commented: "As an award-winning provider of innovative energy and emissions reduction solutions, we at RJM are delighted to be developing the FEED study alongside WSP."
"We've been working at the Uskmouth site since July 2015, from the inception of this unique conversion project, before moving onto a feasibility study and then completing the important pre-FEED study."
"As a business, we are as committed as SIMEC Atlantis Energy, the operator, to using this project as a blueprint for further conversion of similar plants worldwide to help address the key challenge of how we can treat waste material in an environmentally-responsible manner and use it to generate low carbon energy."
Read the article online at: https://www.worldcoal.com/power/07112018/simec-atlantis-energy-secures-contract-for-uskmouth-power-plant-conversion-project/
You might also like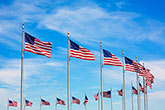 According to a recent release from the EIA, US coal-related CO2 emissions decreased by 68 million t in 2022, while overall US energy-related CO2 emissions increased slightly.