---
The world authority on carbon capture and storage (CCS) has told the Eighth Clean Energy Ministerial (CEM8) and Second Mission Innovation Ministerial (MI-2) in Beijing that CCS is key to expanding the new economy through its versatile application to broader industry.
Speaking in a ministerial panel discussion alongside US Department of Energy Secretary, Rick Perry, Canadian Minister of Natural Resources, Jim Carr, and Chinese Minister of Science and Technology, Wan Gan, Global CCS Institute CEO, Brad Page, said the world needed to start thinking more expansively about the value and benefits of CCS.
He said: "It's time that the big picture role which CCS plays is recognised. Its application goes way beyond the narrow lens of just gas or coal generation. Its reach is industry-wide – from steel, cement and fertilizer to plastics, chemicals and a raft of other applications."
"This technology has a broad application that has enormous future commercial return, and Paris below 2 degree targets have positioned CCS as the only feasible technology to transform industrial processes."
Page said CCS was gathering speed with 22 facilities either in operation or construction.
"We need to maintain that momentum by creating policy enablers that incentivise private sector investment in CCS."
Page said "partnerships of policy" were playing a key role in driving CCS deployment.
"New facilities in Canada, the United States and the United Arab Emirates - to name a few - are testament to the scale of development that can occur when incentivisation is provided.
"In the past week, Australia has stepped up its climate change commitment by moving to include CCS in clean energy funding initiatives which have traditionally been the domain of renewables alone."
Page said it was important to keep recognising that as more CCS facilities were incentivised and came onstream, the cheaper it became to deploy. "Since Boundary Dam in Canada and Petra Nova in the United States came online, their operators have identified ways of achieving cost reductions of between 20 and 30%.
"Further refinement on second-generation and transformational technologies will reduce costs even further."
Page said that the clean energy revolution has opened new opportunities for CCS. In the Tees Valley in the United Kingdom far-sighted energy intensive industry is looking to CCS as the transformative technology for low emission plastic, chemical and industrial production of the future while hydrogen as the ultimate clean fuel is gaining new attention with processes that include CCS as being central to low cost and high volume production.
"We've got to start thinking about the longer-term industrial emissions plan. CCS is the only technology with the optimality and opportunity to curtail the majority of industrial emissions.
"With greater incentivisation and mass integration, it will expand the new economy to a level that will stop climate change dead in its tracks."
Mission Innovation is a global initiative of 22 countries and the European Union whose objective is to accelerate global clean energy innovation.
As part of MI, participating countries have committed to double their governments clean energy research and development (R&D) investments over five years while encouraging greater levels of private sector investment in transformative clean energy technologies.
Read the article online at: https://www.worldcoal.com/power/07062017/ccs-key-to-expand-the-new-economy-says-world-authority/
You might also like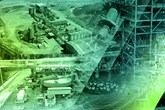 DRA Global has secured the contract for a major design package for Whitehaven Coal's Vickery Extension Project located in New South Wales, Australia.