Duke continues closing ash basins while reviewing state's latest action
---
Duke Energy issued a statement in response to 12 Notices of Violation issued by the North Carolina Department of Environmental Quality (NCDEQ) related to seeps at coal ash basins.
According to the company, the best way to reduce or eliminate seeps altogether is to safely remove the water from ash basins and close them in ways that protect people and the environment and that is what Duke Energy is doing right now.
Duke indicated there is nothing new here. Even the state environmental regulator acknowledges that seeps occur at every earthen impoundment, and those at ash basins are not impacting water quality.
Duke is doing everything the state has asked to address seeps, including cataloguing, testing and monitoring them. Nearly two years ago, the company included seeps in permit applications to the state and has been working through the process ever since.
In 2010, Duke Energy talked with NC DEQ about permitting seeps. At that time, the agency chose not to pursue that, believing seeps to be inconsequential.
Closing ash basins in ways that protect people and the environment
Duke's work is guided by science and engineering, including comprehensive groundwater studies and state-of-the-art modelling.
Ash is being excavated and moved to fully lined solutions at six of the company's 16 Carolinas plants (Asheville, Cliffside, Dan River, Riverbend, Sutton and WS Lee.).
Newly constructed rail spurs are being used at three plants to significantly increase the amount of ash hauled away (Dan River, Sutton, Riverbend).
Duke has begun safely removing water from basins at Riverbend and Sutton, and other plants will follow. This is a critical step as the company moves toward closure.
Onsite lined landfills are planned for Dan River, Sutton, WS Lee and Robinson plants.
Read the article online at: https://www.worldcoal.com/power/07032016/duke-continues-closing-ash-basins-while-reviewing-states-latest-action-344/
You might also like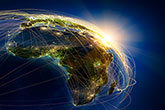 Contango Holdings Plc has advised that the production of washed coking coal has commenced at its flagship Lubu Coking Coal Project in Zimbabwe.