---
The Trump Administration's Environmental Protection Agency (EPA) is preparing to rollback Obama era rules that effectively stopped new coal power plants from opening in the US.
Such rules requires new coal power plants to emit less than 1400 lb of CO2 per MWh, a restriction that made it almost impossible for new coal operators to operate without carbon capture technology.
According to one source speaking to the New York Times, the EPA will announce a rollback of this rule today. This will allow new coal power plants to emit up to 1900 lb of CO2 per MWh.
Although the Obama rule regulations did not directly prohibit the construction of new coal power plants, such carbon emission caps were an effective prohibition.
The Energy Information Administration wrote earlier this week: "Only one, relatively small, new coal-fired generator with a capacity of 17 megawatts is expected to come online by the end of 2019."
According to the Energy Information Administration, US coal consumption is at its lowest since 1939.
The replacement measure eases those constraints, and sends a powerful signal to the coal industry, as well as to other countries struggling with the political difficulties of addressing climate change, that the US is trying to pave the way for coal-fuelled power plants.
According to one source, the move is not expected to lead to the immediate construction of new coal plants, which are not financially viable because of a combination of cheap natural gas and other environmental regulations.
Read the article online at: https://www.worldcoal.com/power/06122018/epa-to-ease-constraints-on-construction-of-coal-power-plants/
You might also like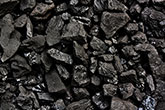 According to a recent release from Rystad Energy, global coal-fired power generation is on track to peak in 2023, as new sources of renewable and low-carbon energy expand rapidly.