Kibo inks power purchase and coal supply term sheets for Benga Power Plant Project 
Published by John Williams, Editorial Assistant
World Coal,
---
Kibo Energy PLC has announced that is has signed a non-binding power purchase term sheet (PPTS) and a non-binding coal supply term sheet with Vale Mozambique, SA, for the Benga Power Plant Project in Mozambique. Also see the RNS of 7 June 2019 in this regard.
Highlights
PPTS signed with Vale for 37% of the available power targeted for phase 1 generation at the BPPP.
Agreement highlights the urgent need for a reliable power source in the region.
Tariff calculation mechanisms typical of power purchase agreements (PPA) Definitive PPA with Vale based on the initial terms in the PPTS targeted for agreement and finalisation during 4Q19.
Finalised Vale off-take would significantly enhance economic feasibility and ultimate fundability of the BPPP.
CSTS signed with Vale for the total coal requirement of the BPPP over the modelled 25 year life of plant.
Competitive coal price negotiated reflected in competitive indicative electricity tariff of independent financial model for BPPP.
Coal source which is essentially co-located with the BPPP eliminates coal transport and handling cost and provides considerable operational flexibility
Definitive coal supply agreement (CSA) seeking to be concluded with Vale consistent with initial terms set out in the CSTS.
Signing of PPTS and CSTS paves the way for further integration possibilities to enhance and optimise operational synergies between Vale and Kibo.
Louis Coetzee, CEO of Kibo Energy, commented: "Finalisation of both a PPTS and a CSTS in such a short span of time after the completion of a base case definitive feasibility study and independent financial model clearly reflects the commercial robustness of the project, both representing key milestones in the development of our first pure energy project. Ultimately, this demonstrates the urgent need and fast-growing demand for electricity in a mineral and resource rich region, which will remain unexploited without access to reliable and affordable electricity.
Details on non-binding term sheets
Progress continues to be made to advance the company's 65% owned Benga Power Plant Project in Mozambique, where a 150 - 300 MW coal-fired power plant is planned with fuel provided by local coal producers.
To this end, the company has signed a PPTS with Vale, a local coal miner, and subsidiary of Vale SA, one of the world's largest diversified miners, situated in very close proximity to the BPPP site. Delivery of a PPTS is a key milestone and directly aligns with the company's energy strategy; it is very well developed and demonstrates clear intention of the involved parties to enter the next phase of negotiation aiming for execution of a final binding PPA in 4Q19 in compliance with all relevant regulatory and statutory requirements.
The PPTS, completed in a short timeframe, highlights the urgent need for a reliable power source in the region and provides for the private off-take of 37% of the total available power production of the first phase 150 MW boiler unit. Early engagement with power off-takers furthermore enables the Company to accommodate specific requirements in the development phase of the project, ensuring that all specification and optimisation aspects are built into the first phase of project design.
Additionally, the company has signed a CSTS with Vale, which provides for the supply of the total coal requirement of the BPPP over the modelled 25-year life of plant. A blend of varying quality bituminous coal can be procured from Vale, which will be fed to the power plant boiler. Vale produces both metallurgical/coking coal and thermal coal for the export market and aims to have a combined production rate of 20 million tpy by 2021. This combination of scale and product diversity not only provides security of feed supply over life of plant, but of critical importance, provides the BPPP with the rare strategic advantage of being able to rapidly adjust the optimal fuel quality requirements of the power plant to comply with the varying operational and technical requirements of the power plant. This control is possible because of the certainty and diversity of feed supply specifications able to be delivered from the mine and is in contrast to many coal-fired power plants, especially integrated mine-mouth coal-fired plants, where there are very few, if any, options for materially varying the quality of fuel supply (which in turn denies them the ability to achieve and maintain optimal production, emission and cost efficiencies). In addition to other optimisation opportunities being evaluated, this aspect is expected to afford the BPPP the opportunity to operate well above the standard efficiency rates for coal fired power plants, providing valuable economic benefits for the BPPP and clients alike.
Kibo was able to negotiate a competitive coal price mechanism with Vale, which includes the benefits of eliminating a substantial portion of coal transport and handling cost by virtue of the coal source being virtually co-located with the BPPP site.
The CSTS provides the framework and initial terms from which Kibo and Vale will seek to agree a final definitive CSA.
Conclusion of a PPA or CSA remains subject to typical matters such as final negotiations, internal approvals, regulatory approvals, due diligence and entry into definitive legal documentation satisfactory to both parties.
Read the article online at: https://www.worldcoal.com/power/06092019/kibo-inks-power-purchase-and-coal-supply-term-sheets-for-benga-power-plant-project/
You might also like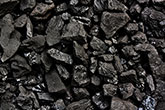 According to a recent release from Rystad Energy, global coal-fired power generation is on track to peak in 2023, as new sources of renewable and low-carbon energy expand rapidly.