GE launches Powering Efficiency Centre of Excellence to reduce coal-fired plant emissions
Published by Louise Mulhall, Editorial Assistant
World Coal,
---
GE has announced its new global Powering Efficiency Centre of Excellence (COE), which brings together cross-business experts in its energy businesses to apply a total plant hardware and software solution approach to boost the efficiency of the world's new and existing coal-fired power plants and significantly reduce their emissions. The global COE, headquartered in Baden, will create integrated solutions as well as provide vision and oversight around the world. Regional teams will focus on engineering capabilities and local execution.
"By bringing together the combined experience of a cross-business group of experts from GE's Power Services, Steam Power Systems, Global Research Center and Global Growth organisations, we are showing operators how they can achieve emissions compliance and increased efficiency with their new and existing coal-fired power plants" said Michael Rechsteiner, executive sponsor of the global COE and vice president of product lines for GE's Power Services.
The COE aligns with GE's recent study that found carbon dioxide (CO2) emissions from the world's steam fleet can be reduced by 11% when existing hardware and software solutions are fully applied. Coal-fired power generation provides electricity for about 40% of the world. It also accounts for nearly 75% of the electricity sector's carbon emissions because many plants are older and inefficient.
"The installed base of coal assets will not disappear overnight, and while GE supports the increased use of renewable energy sources, we also realise the need for flexible and efficient coal solutions to help to reduce emissions and bring reliable energy supplies to power producers," continued Rechsteiner. "GE has a suite of steam upgrades and emission management technologies that, when combined with our digital technologies, can increase efficiency on average by 4%."
The newest coal plants being built using GE's ultra-super critical technology can deliver up to 49% efficiency rates—significantly higher than the global average of 33%. Every point of efficiency reduces operating costs over the lifetime of the plant while also reducing CO2 emissions by approximately 2%. Modern coal-fired power plants rely on a complex network of sensors, digital controllers and supervisory computers to operate and coordinate plant subsystems. GE's digital capabilities and portfolio of air quality control systems can help further lower atmospheric emissions to meet or exceed the world's strictest regulations.
In addition, the Powering Efficiency COE will provide a set of financing solutions to help customers develop transformative projects toward a lower carbon intensity power generation mix.
Global and regional organisations
Besides the global COE, regional organisations—starting in India—will help ensure real-time answers to meet coal power plants' local needs.
"Our initial focus is in India due to the country's explosive energy demand projections," said Ashok Ganesan, leader of the Powering Efficiency COE and GE's Power India Limited managing director. "The overall efficiency of the existing power plant fleets, particularly the country's ageing coal-fired plants, is still relatively low. Our regional team in India is ideally suited to demonstrate the full potential of the Powering Efficiency COE to help the country's coal plants operate more efficiently and reduce emissions."
The first project showcasing GE's Powering Efficiency COE commitment in the country is with India's largest utility, NTPC Limited (NTPC). The utility selected GE to help increase the efficiency of three, 200-megawatt (MW) Ansaldo steam turbines installed more than 30 years ago at the Ramagundam Super Thermal Power Plant in the state of Telangana. GE will help NTPC improve the efficiency of each steam turbine by up to 14%, increase plant output by approximately 30 MW as well as reduce its carbon footprint by approximately 5%.
The project includes the enhanced steam path (ESP) upgrade solution to help NTPC boost the efficiency and output of its power plant. The ESP was the first upgrade solution introduced to customers that blended GE and Alstom thermal power generation service technologies following the integration of the two businesses.
To view an infographic on the new Powering Efficiency Centre of Excellence, click here.
Read the article online at: https://www.worldcoal.com/power/06032017/ge-launches-powering-efficiency-centre-of-excellence-to-reduce-coal-fired-plant-emissions/
You might also like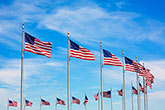 According to a recent release from the EIA, US coal-related CO2 emissions decreased by 68 million t in 2022, while overall US energy-related CO2 emissions increased slightly.