---
Kibo Energy PLC (Kibo), the multi-asset, Africa focused energy company, notes Friday's public notice from the Tanzania Electricity Supply Company (TANESCO) with regards to the ongoing tender process as announced in the company's RNS's dated 18 September and 19 October 2018 respectively.
In this notice, TANESCO announced that:
"This is to inform the general public that due to unavoidable circumstances and pursuant to Section 59 sub section 2(f) of the Public Procurement Act 2011 and its amendment 2016, TANESCO with immediate effect has cancelled the tender proceedings for the following invitations for qualifications Information (IFQs): - Tender Ref. No. PA/001/2018-19/HQ/N/032 for qualification of large solar power generating projects, Tender Ref. No. PA/001/2018-19/HQ/N/033 for qualification of coal-fired generating projects and PA/001/2018-19/HQ/N/034 for qualification of large wind power generating projects.
The abovementioned tenders have been cancelled and remain annulled with immediate effect.
The management is working on next cause of action to execute these tenders.
Any inconvenience that might be caused by this notice is highly regretted.
The Managing Director, Tanzania Electric Supply Company (TANESCO Ltd)"
It is the company's understanding upon further enquiry that the tender, asking for an undertaking to do a feasibility study, finance, build, own, operate and transfer coal power projects of a capacity not less than 150 MW and not more than 300 MW in one location (See RNS' referenced above), is definitely still going ahead and not affected by today's TANESCO announcement. There are however certain procedural amendments required to the process before the tender can proceed. It is expected that these procedural amendments will be announced shortly and without any effect on the expected timeline for completion of the tender process.
Louis Coetzee, CEO of Kibo, said: "Today's TANESCO announcement is unfortunate but not out of the ordinary for a complicated tender process of this nature. We are looking forward to resuming the tender process shortly. In a rather curious manner the company welcomes the brief respite in respect of the MCPP process allowing us to bolster our efforts in Botswana and Mozambique where multiple work streams are constantly gaining in momentum to see the ongoing technical studies and PPA negotiations for the MCIPP and BPPP completing ahead of schedule. Significant progress has also been made over the past weeks with regard to power off take agreements for the respective projects during meetings with potential power off takers. We are also very pleased with progress on advancing the reserve power projects under Mast Energy Developments over the past two weeks."
Read the article online at: https://www.worldcoal.com/power/05112018/kibo-halts-tender-process-for-mcpp-following-tanesco-notice/
You might also like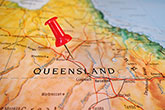 CIMIC Group's minerals processing company, Sedgman, has secured an operations and maintenance contract in the Bowen Basin, Queensland, from Pembroke Resources.