Clean Coal Solution leases additional refined coal facility
---
Clean Coal Solutions (CCS) has leased an additional refined coal (RC) facility to an existing RC investor for an upfront cash payment of US$18 million. The facility began full-time operations in late September at a coal-fired power plant that has historically burned more than 7 million tpa.
The company now has 16 RC facilities in operation at coal-fired power plants that have collectively burned more than 50 million tpa. Eleven of these are now fully or partially leased or sold to four different RC investors and are expected to generate more than US$130 million per year in revenue to CCS.
CCS is a joint venture between ADA-ES, a subsidiary of Advanced Emissions Solutions, an affiliate of NexGen Resources Co. and an affiliate of The Goldman Sachs Group. It provides ADA-ES's patented RC CyClean™ technology to enhance combustion of and reduce emissions of NOx and mercury from coals in cyclone boilers, as well as ADA-ES's paten- pending M-45™ and M-45-PC™ technologies for circulating fluidised boilers and pulverised coal boilers respectively.
"We are pleased to have leased an additional RC facility and we look forward to working with this utility and RC investor in the future," said Dr Michael Durham, president and CEO of Advanced Emissions Solutions. "We continue to work toward maximising the cumulative cash flows we receive from CCS by focusing on increasing the total tonnes of coal treated by our 28 RC facilities and look forward to additional successes in the coming months as additional RC facilities begin full-time operation and are leased or sold to RC investors."
Read the article online at: https://www.worldcoal.com/power/05112014/world-coal-clean-coal-solutions-leases-additional-refined-coal-facility-coal1537/
You might also like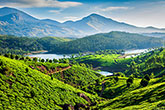 In a push towards eco-friendly coal transportation, Coal India Limited (CIL) has planned a capital investment in 61 first mile connectivity (FMC) projects.