Is CCS the vital 'bridging technology' to a fossil-free future, and one component of a lower-carbon energy mix?
Published by Louise Mulhall, Editorial Assistant
World Coal,
---
How can CCS be made more acceptable to the public? Public opposition to carbon capture and storage (CCS) projects, whether real or potential, is often thought to be a significant barrier to its take up. And there have been a few high-profile cases where public activism has led to projects being cancelled. Now most CCS project developers have refined their communications approaches to try to overcome this hurdle.
In his latest report for the IEA Clean Coal Centre, Public outreach approaches for carbon capture and storage projects, Toby Lockwood found that awareness of CCS among the general public is low, and better-informed groups support other low-carbon technologies more than they do CCS. CCS is often seen as an unsustainable climate change solution which lets fossil fuel companies continue business as usual. It can also be seen as poor value, and less technologically ready compared to the advances made in the renewables sector. However, CCS is more acceptable when it is presented as a 'bridging technology' to a fossil-free future, or as one component of a lower-carbon energy mix.
Some communities directly affected by CCS projects have expressed concerns about the health risk of leaking CO2, and the possibility of induced earthquake activity or water contamination. Many of these issues were raised during strong local opposition to demonstration projects in the Netherlands, Germany, and Poland. Local concerns are also heavily dependent on the nature of the CCS project and may be less for offshore storage, enhanced oil recovery, or retrofit capture plant.
Several best practice guidelines for CCS communications have been developed, including:
identify key local stakeholders and evaluate local demographics and attitudes.
engage as early as possible – ideally before the site is finalised.
actively seek and respond to public feedback.
tailor key messages to the audience and emphasise community benefits.
act transparently to build and maintain public trust.
Effective engagement campaigns have used dedicated teams and worked with more trusted stakeholders such as non-governmental organisations and research institutes. Informal gatherings with several information stands encouraging one-to-one contact are a popular approach to public consultation. They can be supplemented with visits to key individuals. Information centres placed in key locations and participation in popular local events are proven means to engage with the community at large.
Many of the public concerns about CCS are because people do not trust in the permanency of CO2 storage. This can be countered through improved communication and visualisation of the storage process for a non-technical audience, including accurately scaled diagrams, rock samples, and simple experiments. Details of CO2 monitoring campaigns and contingency plans should be appropriately addressed while not heightening perceptions of risk.
A number of CCS projects have engaged successfully with the public, including Shell's Peterhead project in the UK and Quest in Canada, communications work led by the Ciuden Research Institute for the Compostilla and Hontomin projects in Spain, SaskPower's Aquistore project in Canada, and the work of Japan CCS at Tomakomai. These projects focused on reaching as much of the affected communities as possible, encouraged participation with local businesses, and incorporated educational activities in local schools. Some also employed more widespread publicity campaigns. The first FutureGen project in the USA is interesting as it achieved active local support from an early stage, thanks to the use of a competition for the site selection and fostering a sense of unity with the local community.
Such methods to promote local acceptance of CCS projects are well established, and strong local opposition centred on a public health risk is no longer considered a major barrier.
However, the relative absence of CCS from the wider public debate around climate change arguably presents a greater challenge for communicators, as greater political support for the technology must ultimately be backed by adequate public acceptance. This task will require wider-reaching information campaigns, more educational work, and the development of stronger non-technical arguments. CCS proponents have increasingly focused on applications with more unique value propositions than power generation, such as use in industrial processes or achieving 'negative emissions' with biomass combustion. Other recommendations for broader outreach include:
Emphasis on climate change urgency and the role of CCS in deeper CO2 cuts.
Better use of existing projects to showcase CCS as a currently viable technology.
Emphasis on the cost reduction potential of post-demonstration phase plant.
Better collaboration between industry, academia, and government to formulate a consistent message which is aligned with policy and scientific consensus.
Read the article online at: https://www.worldcoal.com/power/05062017/is-ccs-the-vital-bridging-technology-to-a-fossil-free-future-and-one-component-of-a-lower-carbon-energy-mix/
You might also like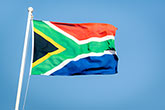 Black Royalty Minerals Koornfontein has signed Bettercoal's letter of commitment.