---
The American Coal Council (ACC) has released a comment on President Trump's recent announcement to pull out of the Paris Agreement.
The council said the announcement by the US President to withdraw from the Paris accord is consistent with his earlier statements of concern about the agreement. After meetings with the G7 last week and further consideration by his administration, he expressed continuing concern about the harm it would cause the US. According to the ACC, President Trump put in context the staggering cost of the Paris accord to the US economy, which he estimated at US$3 trillion, and the insignificant impact it would have on global carbon dioxide emissions.
The council noted: "The President made clear that the American people, the economy and jobs – including coal jobs – are his top priorities. The Paris accord would put America at a competitive disadvantage and our nation's abundant energy resources under lock and key. He reiterated continuing plans to reduce job-killing regulations and bring jobs, plants and factories back."
It concluded: "America is an environmental leader and the administration's decision does not diminish that. Technology and innovation have resulted in tremendous air quality improvements, including from our nation's coal-fired power plants. More than 90% of the existing coal fleet is equipped with advanced emissions controls. For new coal plants, the use of HELE technologies – high efficiency, low emissions – reduces both conventional and CO2 emissions. Emissions reductions globally will be furthered by the continued development and deployment of these clean energy technologies."
Read the article online at: https://www.worldcoal.com/power/05062017/american-coal-council-statement-on-paris-agreement-withdrawal/
You might also like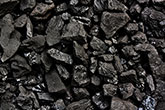 According to a recent release from Rystad Energy, global coal-fired power generation is on track to peak in 2023, as new sources of renewable and low-carbon energy expand rapidly.