---
Dynegy Inc. plans to shut down multiple Illinois coal-fired units in the US.
Units one and three at the Baldwin power plant in Baldwin, and unit two at the Newton power plant in Newton, are expected to shut down operations over the next year.
The decision to shut down operations at the Baldwin and Newton units was made after they failed, again, to recover their basic operating costs in the most recent MISO capacity auction.
In total, Dynegy is requesting that MISO remove 1835 MW from MISO Zone 4. An additional 500 MW are targeted for shutdown, and a final determination is likely later this year.
Earlier this year, Dynegy announced the 465 MW Wood River power plant would retire in June for similar reasons.
In total, 2800 MW of generation from Illinois will be lost – approximately 30% of the power generation capacity in southern Illinois. According to a 2014 economic impact study by Development Strategies, the Newton and Baldwin plants combined have historically supported nearly 4000 direct and indirect jobs and US$1 billion annually in economic activity for the region. Newton is responsible for US$5 million in property taxes and Baldwin pays US$4.8 million each year.
"This is a difficult decision, and we don't take it lightly. For 40 years, the employees of the Baldwin and Newton power stations have generated reliable and affordable power for the people of Illinois," said Robert C. Flexon, Chief Executive Officer of Dynegy. "The men and women of these stations, just like the Wood River employees, have proudly and professionally served and safely operated these facilities for decades while contributing greatly to their communities."
According to Dynegy, the units shutting down received no compensation to recover their basic operating costs in the recent MISO capacity auction. The company believes that Illinois policy makers must take immediate action to preserve jobs and economic benefits.
"Resolution of this issue in a way that serves Illinois as a whole can only be achieved with the immediate help and leadership of the Illinois state government for which we believe we have solutions, and we urgently need an audience. In the limited time left before closures occur, we are ready to work quickly with MISO, the state of Illinois, union leadership, and all stakeholders to rectify the situation and preserve the jobs and economic base in downstate Illinois, while continuing to provide safe, low cost, and reliable power to the region," concluded Flexon.
As part of the shutdown process, a notice filed with MISO for each unit triggers a reliability review by MISO. If MISO determines the units aren't needed for reliability, Dynegy expects to shut down operations at Newton unit two in September 2016, Baldwin unit one in October 2016, and Baldwin unit three in March 2017.
Edited from press release by Harleigh Hobbs
Read the article online at: https://www.worldcoal.com/power/05052016/dynegy-to-shut-down-multiple-us-coal-units-720/
You might also like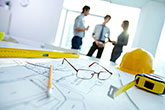 Two large carbon capture projects recently held a groundbreaking ceremony at the Wyoming Integrated Test Center (ITC).