---
A new, transatlantic partnership is set to deliver efficiency and environmental benefits to power plant operators by using the latest computer modelling techniques.
A joint venture between the UK-based Greenbank Group, Nitec Energy Services in Canada and US consultancy Reaction Analytic Solutions Corp. has seen the creation of a new company, Ammegen Ltd.
With offices on both sides of the Atlantic, and in India, the company will provide a global service to the power generation industry that uses both pre- and post-combustion technologies, computational fluid dynamic modelling and state-of-the-art measurement and monitoring systems to reduce NOx, CO and SO2 emissions.
By drawing on the combined skills and decades' experience of the three businesses, Ammegen can also design and install fuel flow control systems that can help reduce costs through improved efficiency, as well helping them meeting stringent environmental legislation.
Charles Conroy, Greenbank Managing Director, commented: "We're delighted at this exciting opportunity that's a natural evolution for us and sees three companies come together in uniting their strengths."
"Operators of both existing coal-fired plants and those that are due to be commissioned to meet growing energy demands, are coming under increasing pressure to review and improve operational performance and, most importantly, to meet increasing legislative compliance for emissions."
"Ammegen aims to offer them a single-source solution that builds on the expertise of three well-established companies with proven track records in the power generation sector."
From its UK manufacturing facilities, Greenbank already provides a wide range of products and engineering solutions for both existing and new plants in the US, Europe, South East Asia and the Far East.
It also brings extensive research and development capabilities to the new partnership that's set to provide a wealth of new business opportunities.
"Ammegen experts already have experience in developing over 90 combustion models on a wide variety of boiler configurations and fuel types," said Conroy. "Our ability to optimise fuel delivery and enhance boiler performance delivers tangible improvements in emissions and efficiency, and allows higher performance levels under variable load conditions."
"Designs are tailored to the boiler, fuel, firing configuration and auxiliary equipment, and all solutions aim to provide attractive returns on investment and favourable alternatives to high-capital, conventional systems."
At the heart of the new company is a commitment to bring the benefits of computer modelling to its customers. Dr Guisu Liu, the Founder of Reaction Analytic Solutions Corp, commented: "By developing extensive and specialised computer models, operators can identify problems in existing systems and evaluate the potential effectiveness of new technologies, avoiding the time and cost associated with on-site trials."
The company will also help operators address other key factors impacting on plant efficiency, including combustion optimisation and modification, advanced overfire air (OFA) and advanced selective non-catalytic reduction (SNCR) as well as reducing carbon in ash and fuel mixing.
Ron Hurst, President of Nitec Energy Services, added: "Agreeing to combine the talents and resources of these companies was an exciting moment. We each bring diverse international experience with power plants that can be combined to deliver services never before offered."
Read the article online at: https://www.worldcoal.com/power/05012018/new-jv-to-provide-global-service-to-the-power-generation-industry/
You might also like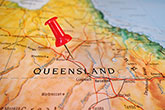 CIMIC Group's minerals processing company, Sedgman, has secured an operations and maintenance contract in the Bowen Basin, Queensland, from Pembroke Resources.