---
Since 2013, the Chinese government has announced several plans targeted at reducing air pollution in China. Most of which are directed at 'sanmei' or dirty coal. These are lower quality variety of raw coal burnt using technology incapable of reducing its pollution effects.
In 2012, just before the start of government policies, 774 million t (650 million t in Industrial sector and 124 t in residential) of sanmei was used in heating. Six years later in 2017, the use of sanmei in heating has dropped 40% to 469 t.
In the longer run, industrial sanmei use is expected to decline from 650 million t in 2012 to 191 million t in 2025 and then to around 100 million t in 2035.
So what's causing this decline?
China's economy, which traditionally focused on manufacturing activities, is slowly driven more by the services industry. This has led to less use of thermal coal and in particular, sanmei, in the industrial sector.
The Chinese government's commitment towards reducing carbon emissions and meeting its COP21 goals through energy reforms targeted at controlling the pace of energy demand growth, boost clean energy, and encourage fuel switching.
Perhaps most importantly, are the air pollution reforms which kick-started in 2013. These include reforms to close down inefficient and small-scale boilers, switching from coal to gas or electricity use for residential heating, designating coal-free regions, and limiting the ash and sulfur content in sanmei used in certain areas.
Of the 650 million t of sanmei demand in the industrial sector in 2012, we estimate about 164 million t of the coal has been impacted by the government's measures against air pollution.
As a priority of the government's efforts to reduce sanmei use, many small, inefficient factories have been closed. For example, Beijing closed 1341 factories between 2013 and 2016, and aims to close a further 500 in 2017. We estimate about 44 million t (of the 164 million t) of sanmei consumption will be cut from boiler closures across the country by 2017.
While many factories have been encouraged to switch from small coal boilers to gas boilers, the cost of using gas can be up to three times as much as coal. As such, many factories have instead preferred to switch to larger coal boilers or public thermal plants rather than gas boilers. Since these larger boilers are more efficient and have the required environmental-protection equipment that smaller boilers lack, the government has welcomed such switching. We estimate about 60 million t (of the 164 million t) of sanmei use has been moved from small boilers to larger boilers.
Woodmac estimate another 60 million t (of the 164 million t impacted by Government policies) of sanmei across the country will have been replaced by gas or electricity by the end of 2017. Of which, 49 million t will be in coal-free areas. For example, as the richest provinces in China, Shanghai, Jiangsu and Zhejiang have led the transformation of energy structure and environmental protection efforts. Twenty-six cities in the three provinces as well as adjacent Anhui province are defined as the Yangtze River Delta, and all coal boilers in the region – which the company estimate at 50 000 – will be closed by the end of this year.
What's next?
It is thought that more coal-free areas will be established. National policy will expand its focus beyond built-up areas in prefectural-level cities. So far, the focus has been on major cities, but existing measures have only had an impact on about 10% of national sanmei consumption. This will do little to achieve the desired effect on pollution levels. We believe the government will turn its attention to county-level areas.
Also, switching from coal to gas or electricity for residential use will be encouraged, although it will be constrained in the midterm because of the high cost and limited gas supply in some areas.
Bottomline is that we expect the majority of the sanmei use cuts will come from switches small boilers to larger boilers with clean technology, not so much from coal to gas / electricity switch.
Read the article online at: https://www.worldcoal.com/power/04072017/china-to-see-a-coal-decline/
You might also like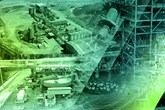 DRA Global has secured the contract for a major design package for Whitehaven Coal's Vickery Extension Project located in New South Wales, Australia.