---
Hazelwood power station has generated its last electricity. The final 200 megawatt generating unit to be taken offline, unit 1, has been desynchronised from the national electricity system. Unit 1 was the first Hazelwood generating unit to come into operation on 30 November 1964.
The shutdown of the power station generating units began on Monday last week when three units came off line.A further three units were removed yesterday and the final two units ceased operation today.
The ENGIE in Australia Hazelwood coal mine and power station business will officially close on Friday this week. Decommissioning of mine and power station plant and equipment has begun and will continue for the next 12 months.
ENGIE in Australia Chief Executive, Mr Alex Keisser, paid tribute to past and present Hazelwood employees who have worked at the power station that has provided up to 25% of Victoria's electricity needs, and 5% of Australia's need.
"While Friday will be the end of an era and a very sad day for everyone who has had an involvement with Hazelwood over the past 52 years, it should also be a very proud day," Mr Keisser said. "The decision to close Hazelwood was extremely difficult and was made only after we investigated all options to keep the business open. While it was state-of-the-art when it opened in 1964, it has now reached the end of its productive life, lasting far longer than anyone would have anticipated when its life began.
"Our employees past and present, as well as contractors, local suppliers and businesses, and the broader Latrobe Valley community have all played their part in ensuring that Hazelwood has been a key player in the nation's electricity system over that time.
"Victoria should be very proud that Hazelwood has continued operating for more than 50 years, producing the electricity that has under-pinned the state's economic development and well-being."
Read the article online at: https://www.worldcoal.com/power/04042017/end-of-power-generation-at-hazelwood/
You might also like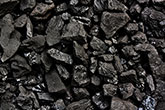 According to a recent release from Rystad Energy, global coal-fired power generation is on track to peak in 2023, as new sources of renewable and low-carbon energy expand rapidly.