---
Following a US Court of Appeals decision keep in place the US Environmental Protection Agency's controversial Mercury Air Toxics Standards (MATS) rule, ADA-ES has introduced the ADA Health Check, a new service to help power plant operators to best meet MATS compliance across a range of operating conditions. The service was introduced at the Energy Utility and Environment Conference in San Diego.
According to the company, ADA Health Check provides a compliance strategy review combined with expert analysis to ensure consistent and optimal compliance with state and federal mercury rules. This includes a critical check up on compliance technologies including unit-specific operations, fuel variability and combustion, APC equipment and performance, ACI/DSI system operation, sorbent usage rate, CEMS operation and mercury emissions.
"With the MATS rule in place, the clock is ticking on getting power plants into compliance," said Sharon Sjostrom, Chief Product Officer at ADA. "Many in the industry may feel deceptively confident that they are in compliance. However, we've seen that results from tests conducted in the spring may not represent performance during the hot summer months. Furthermore, fuel quality can affect mercury emission levels. Our goal with ADA Health Check is to help ensure that power plants can meet MATS emission levels across a range of operating conditions and that specific control equipment is safe and reliable."
To address plant operating variables, the ADA Health Check team assesses the impact of changes in operations, including seasonal changes, cycling load, and fuel variability on future emissions. Other assessments include rating Hg control performance using ADA's proprietary models, providing recommendations for ongoing compliance to improve reliability and reduce operating costs, and evaluating the safety, reliability, and operability of mercury CEMS, ACI and DSI equipment.
ADA's in-house team of experts use an interactive engineering process to review plant operations from coal pile to the stack to assess the "health" of power plant control systems. The ADA team has supported plants in evaluating mercury control options for more than 25 years, including conducting mercury control demonstrations at more than 100 plants.
Edited by Jonathan Rowland.
Read the article online at: https://www.worldcoal.com/power/04022016/ada-es-introduces-ada-health-check-2016-178/
You might also like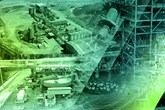 DRA Global has secured the contract for a major design package for Whitehaven Coal's Vickery Extension Project located in New South Wales, Australia.