Insurers withdrawing cover from coal projects double in 2019
Published by John Williams, Editorial Assistant
World Coal,
---
The number of insurers withdrawing cover for coal has more than doubled in 2019 as the industry's retreat from the sector accelerates and spreads beyond Europe, the Unfriend Coal campaign has revealed in its third annual scorecard on insurance, coal and climate change.
Coal exit policies have been announced by 17 of the world's biggest insurers controlling 46% of the reinsurance market and 9.5% of the primary insurance market. Most have refused to insure new mines and power plants, while industry leaders have ended cover for existing coal projects and the companies that operate them, and adopted similar policies for tar sands.
Action has escalated since international NGOs launched the Unfriend Coal campaign in 2017. The first three companies announced that they were withdrawing insurance for coal that year, followed by four in 2018, and a further 10 in 2019 – including the first US and Australian insurers.
Insurers have also divested coal from roughly US$8.9 trillion of investments – over one-third (37%) of the industry's global assets. To date, at least 35 companies have taken action, up from 15 companies with US$4 trillion assets under management in 2017-19 with US$6 trillion in 2018.
The climate science institute, Climate Analytics, calculates that holding global temperature rise to 1.5°C will require global coal combustion to peak by 2020, fall by 80% below 2010 levels over the next decade, and end before 2040.
Peter Bosshard, Coordinator of the Unfriend Coal campaign, said: "The role of insurers is to manage society's risks – it is their duty and in their own interest to help avoid climate breakdown. The industry's retreat from coal is gathering pace as public pressure on the fossil fuel industry and its supporters grows. However, major US and Asian insurers continue to undermine international climate action by insuring and investing in coal projects. All responsible companies must make coal uninsurable by ending support for both new and existing mines and power plants, including the Adani Group's destructive Carmichael coal mine in Australia."
Coal projects suffer as insurance market shrinks
Insurer action on coal is causing tangible impact; insurance brokers report that the cost of insuring coal is increasing as the market shrinks. In September 2019, UK broker Willis Towers Watson described an "increasing and worrying trend for insurers to withdraw from what they consider to be environmentally unfriendly industries such as coal", warning that this trend "leaves very few primary markets for coal miners to turn to".
Several coal companies have confirmed that a shrinking insurance market is affecting their operations. In Australia, the Adani Group is finding it difficult to access insurance to develop the huge Carmichael mine, which would produce 4.6 billion t of carbon dioxide over its lifetime. At least 16 international insurers have ruled out underwriting the project.
'Insuring Coal No More: The 2019 Scorecard on Insurance, Coal and Climate Change' is published by 13 civil society organisations from 10 countries. It will be launched to an industry audience at the Insurance and Climate Risk conference in London, UK, as the UN Climate Summit commences in Madrid, Spain.
The report reveals that:
Almost all major European insurers have adopted coal exit policies. However, most specialty insurers on the Lloyd's market have yet to take action.
US insurers are beginning to shift, with coal exit policies announced by Chubb and AXIS Capital. AIG and Liberty Mutual are now among the biggest international carriers to still insure coal and among the rare players able to take the lead in multi-billion-dollar coal projects.
In Asia Pacific, Japanese, Chinese and Korean insurers such as Tokio Marine, SOMPO, Sinosure and Samsung Fire & Marine continue to play a critical role in insuring coal. However, Australia's QBE and Suncorp announced exit policies this year.
•
Most companies which have stopped insuring new coal projects still continue to cover existing coal operations.
Nearly 1000 planned new coal plants will undermine international climate targets
The UN's Intergovernmental Panel on Climate Change has warned that warming beyond 1.5°C will have negative environmental, social and economic impacts. Yet in July 2019, 2459 coal plants with a combined capacity of 2027 GW were in operation, and another 980 with a combined capacity of 925 GW were planned or under construction.
The scorecard ranks 30 leading insurers on their action on coal and climate change, assessing and scoring their polices on underwriting, divestment and other aspects of climate leadership. It is based on responses to a survey from 24 of these companies and on publicly available information.
Underwriting: Swiss Re and Zurich are involved in ending coal insurance. The companies have withdrawn cover from both new and existing projects, as well as the companies operating in these sectors, and have applied similar policies to tar sands.
Divestment: Swiss Re, SCOR and Zurich lead on divestment. The policies exclude both coal and tar sands projects and, in the case of SCOR and Zurich, any company that plans new coal projects.
Climate leadership: Legal & General leads on other aspects of climate leadership. It supports numerous shareholder resolutions calling for climate action and also advocates for industry bodies to address climate change. Aviva, Zurich, Allianz and AXA also score well.
The scorecard also turns the spotlight on insurance brokers – companies that arrange risk cover for customers – highlighting the role that Aon, Marsh, Willis Towers Watson, and Arthur J. Gallagher play in supporting continued coal development. US-based Marsh is trying to arrange insurance for the Adani Group's Carmichael coal mine, whilst Aon and Marsh are advising the respective lenders and developers of Van Phong 1, a coal power project in Vietnam with large environmental and health impacts.
Insurers are coming under growing political, regulatory and public pressure to take action to support a rapid worldwide phase-out of coal:
In January 2019, the CRO Forum, which brings together Chief Risk Officers from large insurance companies, called on insurers to participate in a "massive and globally coordinated response" to mitigate climate risks, including "phasing out" fossil fuels from their underwriting and investment activities.
Liability insurers face increasing legal costs and damages of fossil fuel companies targeted by climate lawsuits. Over 1300 climate lawsuits have been brought against governments and companies in at least 28 countries, and the science attributing climate impacts to specific actors is improving.
In October 2019, a group of risk management students in the US launched a petition calling on US insurers to join international peers and stop insuring and investing in the coal industry. It stated: "Our generation will bear the brunt of the economic and societal impacts of climate change and we want to work in an industry that is part of the solution."
The new report will be available from launch.
Read the article online at: https://www.worldcoal.com/power/03122019/insurers-withdrawing-cover-from-coal-projects-double-in-2019/
You might also like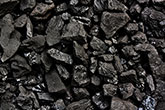 According to a recent release from Rystad Energy, global coal-fired power generation is on track to peak in 2023, as new sources of renewable and low-carbon energy expand rapidly.