Doosan Babcock strengthens partnership with Drax Power with new four year agreement
Published by Claire Cuddihy, Assistant Editor
World Coal,
---
The deal, worth at least £60 million, continues to cement the strong relationship between both companies dating back to the construction of the plant near Selby in Yorkshire (UK) which was started 50 years ago.
The new four year partnership, with the option for a further four years, will strengthen workforce collaboration and improve efficiencies in maintaining and extending the life of the plant which is responsible for providing 7% of the UK's electricity.
As Drax Power moves towards a low carbon future, Doosan Babcock will continue to be a strategic partner in the evolution of this critical national asset.
Andy Colquhoun, CEO of Doosan Babcock commented: "Drax Power is one of the most progressive and innovative companies in the global energy sector so we are delighted to deepen our strategic relationship. This new agreement provides a platform for further collaboration in the years ahead as Drax continue to invest and evolve their assets."
"We have a long and proud history with Drax, from supplying the original boilers over 40 years ago, to supporting Drax as it transforms its business to meet the demands of the modern energy market."
"This agreement is testament to the hard work and dedication of our team, consistently delivering exceptional performance. Just recently we passed the milestone of over 3 million man-hours achieved over 9 outages without a lost time incident dating back to 2014. I would also like to thank the Drax team for their support and dedication in the development of this new contract"
Andy Koss, Drax Power's CEO, said: "It's vital that Drax continues to operate as reliably and flexibly as possible for the millions of homes and businesses which rely on the electricity we produce."
"This new contract will bring a closer working relationship with the Doosan Babcock team, delivering efficiencies whilst maintaining the high quality of work and standards of service required to maintain the UK's biggest power station."
"We have converted two-thirds of the power station to use biomass instead of coal, transforming the business to become the UK's biggest renewable power generator and the largest decarbonisation project in Europe."
"This, along with our plans to repower our remaining coal units to use high efficiency gas, is preserving the future of the power station and protecting jobs – our operations support 5700 jobs across the North and generate £600 million for the regional economy."
Background
Doosan Babcock has supported Drax throughout the full lifecycle in helping to build, maintain and extend the life of Drax Power Station. As the original equipment manufacturer (OEM) of the boilers, Doosan Babcock played a critical role in an unprecedented construction project which involved a workforce peaking at around 8000.
In 2003, Drax power plant started co-firing biomass as a renewable energy alternative to coal. Doosan Babcock has supported Drax with research and development of biomass firing equipment through to the full project delivery of key technologies in this conversion process.
Drax's biomass conversion project was one of the largest power plant modernisation programmes in UK history. Drax committed to transforming the business into a mainly biomass-fuelled generator using compressed wood pellets in place of coal.
During the summer this year, a fourth generating unit was converted from coal to use biomass – enabling Drax to generate more renewable power at the times the grid needs it the most. Around 70% of the power produced by Drax is now renewable, enough for four million households.
Drax Power also plans to repower the remaining two coal units to use high efficiency gas turbine technology and build up to 200 MW of battery storage on site to provide additional flexibility. If these plans are approved, Drax could stop using coal as soon as 2023 – well ahead of the government's 2025 deadline for unabated coal to no longer be used in power generation. Doosan Babcock will continue to support Drax throughout this transition.
Read the article online at: https://www.worldcoal.com/power/03122018/doosan-babcock-strengthens-partnership-with-drax-power-with-new-four-year-agreement/
You might also like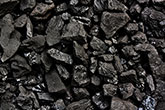 According to a recent release from Rystad Energy, global coal-fired power generation is on track to peak in 2023, as new sources of renewable and low-carbon energy expand rapidly.