---
The president and CEO of the National Mining Association (NMA) – and previous contributor to World Coal's Industry View series – Hal Quinn has compared the impact of environmental regulations in the US to last winter's polar vortex.
"The polar vortex resulted in 35,000 MW of temporary outages," said Quinn, quoting recent figures from the North American Electric Reliability Corp. "But Environmental Protection Agency (EPA) rules are forcing the permanent outage of more than 60,000 MW of generating capacity. And that is even before the agency's new Clean Power Plan forces more capacity out of the grid."
According to a recent study commissioned by the NMA, the cost of such closures on consumers in future coal winters could amount to US$35 billion in higher natural gas prices with rising wholesale power prices of between 67 and 55%. The cost increases to US$100 billion if the cold winter is followed by a hot summer.
"NERC shows us how nature played havoc with the reliability of the nation's grid during last winter's polar vortex," continued Quinn. "[The] EPA on the other hand, is creating permanent vortex conditions for [the US] electricity grid from misguided federal policies that will do more lasting damage that Mother Nature."
Written by Jonathan Rowland.
Read the article online at: https://www.worldcoal.com/power/02102014/world-coal-regulations-creating-vortex-conditions-for-u-electricity-grid-hal-quinn-coal1385/
You might also like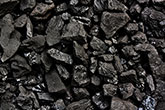 Canyon Coal is constructing a new coal mine in Hendrina, Mpumalanga, South Africa, with production is expected to start in 2H23.