World Coal Association committed to helping Paris Agreement despite US withdrawal
Published by Harleigh Hobbs, Editor
World Coal,
---
Following President Trump's decision to withdraw the US from the Paris Agreement, the World Coal Association's CEO Benjamin Sporton said: "This decision is the result of a failure to build a genuine coalition on climate action that recognises the role of all technologies, including low emissions coal, to achieve climate objectives. If we want to build and maintain that coalition we must recognise that cleaner fossil fuel technologies play a role alongside renewables."
"Work to implement the Paris Agreement will continue and the World Coal Association is committed to working with the 22 countries including India, China and Japan that have included a role for low emissions coal technology in their emissions reduction pledges."
"During the campaign and the transitional period President Trump regularly referred to the crucial role of coal and the need to support modern technologies that will enable cleaner coal use, detailed Sporton. "Despite withdrawing from the Paris Agreement, the World Coal Association urges the US President to support enhanced international action on low emission coal technologies, which are critical to global climate and energy security objectives."
The WCA CEO explained: "Supporting modern coal technologies ensures that coal can provide affordable and accessible energy while reducing CO2 emissions. It is possible to meet environmental goals without sacrificing jobs and economic development. The US has also long been a leading developer of modern coal technologies and has a unique opportunity to consolidate this position and export this valuable research and development worldwide."
Read the article online at: https://www.worldcoal.com/power/02062017/world-coal-association-committed-to-helping-paris-agreement-despite-us-withdrawal/
You might also like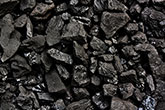 According to a recent release from Rystad Energy, global coal-fired power generation is on track to peak in 2023, as new sources of renewable and low-carbon energy expand rapidly.