---
Asia, Central and Eastern Europe and Sub-Saharan Africa will be the key regions for coal-fired power generation and development between 2016 and 2025, according to a new report from BMI Research.
Asia leads the way
According to the report, "Asia will by far register the biggest expansion in coal-fired power generation in the next ten years," with total output from coal-fired generation growing from 5601 TWh in 2016 to 6749 TWh in 2025. "Given the relatively low cost of coal and widespread availability, countries in the Asia region continue to ramp-up their domestic coal-fired power capacity – with Asia accounting for around 70% of the global coal-fired power generation in 2025."
Beyond the two key markets of China and India, Vietnam, Pakistan, Indonesia, the Philippines and South Korea all grow their coal capacity over the forecast period. All of these countries currently have a pipeline of coal-fired power plants of more than 9 GW, according to BMI Research's Key Projects Database – with Vietnam having over 40 GW of planned coal-fired power capacity.
Coal still key in Central and Eastern Europe
Beyond Asia and Central and Eastern Europe will remain a bulwark of coal-fired power in part to strengthen energy security and diversify away from a dependence on Russian hydrocarbons, BMI Research said.
Coal's low cost and the political importance of coal mining as a source of jobs will also continue to support coal's role in Central and Eastern Europe with Poland, Kazakhstan, the Czech Republic, Bulgaria, Romania and Ukraine all relying on coal for more than 25% of their power.
Poland in particular will continue its dependence on coal with coal generating about 80% of the country's electricity and the coal mining industry employing over 100 000 people. "We expect the populist Law and Justice government to maintain strong support for coal-fired power generation," concluded BMI Research.
Coal says king in SSA on South Africa
In Sub-Saharan Africa (SSA), coal will account for the largest share of the power mix – primarily on the back of South Africa's continuing dependence on the fuel. According to BMI Research, the country will comprise 94% of total SSA coal-fired generation by 2025.
Developments elsewhere will see coal's role reduced, however, as countries such as Mozambique, Ghana, Nigeria and Cote d'Ivoire focus on growing their gas-fired capacity using domestic gas reserves.
A fading force
In North America and Western Europe, however, coal's role will continue to fall. In the US, the glut of cheap gas and growing momentum in the renewables sector will see coal forced off its throne this year when natural gas generation will take the biggest slice of the US energy mix for the first time.
Coal may fight back in 2017 but from 2018 – 2025 natural gas will retake and extend its role as the major contributor of US electricity.
Edited by Jonathan Rowland.
Read the article online at: https://www.worldcoal.com/power/01042016/coals-role-in-the-global-power-mix-2016-505/
You might also like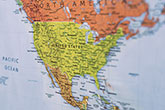 American Resources has announced that it has expanded production at its Carnegie 2 metallurgical carbon mine in Pike County, Kentucky, by adding a second operating section.