---
The Queensland Resources Council (QRC) has welcomed the announcement that the Adani Carmichael project has full finance, and that work will soon get underway on the mine in Galilee Basin.
QRC Chief Executive Ian Macfarlane said the investment in the project was a sign of the strength of the Queensland resources sector.
"This is great news for Queensland and great news for regional Queensland in particular, because every new resources project benefits all of us," Macfarlane said.
"Adani has shown it is committed for the long-term for an investment that will create jobs now and decades into the future.
"In recent months Adani has made sensible revisions to the project to ensure it can get underway as soon as possible, including a scale up to capacity and a decision to use common narrow gauge infrastructure.
"[The] announcement will be an economic kickstart for all of Central and North Queensland, in particular for Rockhampton and Townsville where most of the jobs will be created. But there are also benefits for communities around Mackay, Bowen, Moranbah, Clermont and the Isaac and Central Highlands regions.
"For every job in the resources sector there are spinoff benefits in other industries. QRC's most recent economic contribution data showed that for every direct job in the resources industry, there are four to five extra jobs in associated industries.
"Just like every other project, Adani has followed the rules and gone through a rigorous and exhaustive approvals process. All resources projects comply with the highest environmental standards that allow mining to co-exist with other industries such as agriculture and tourism.
"There can be no more tolerance of anti-resources activists breaking the law to stand in the way of lawful projects. And there can be no more tolerance of activists abusing the law to delay projects on trumped-up grounds.
"Queenslanders have had enough of that, and they want the resources sector and all levels of Government to work together to create jobs.
"New investments in the resources industry, including opening up the huge Galilee Basin, will deliver for all Queenslanders. There are six mines that could proceed in the Galilee, which would create a new wave of prosperity to build on the enormous investments that have transformed our state for the better over the last 25 years.
"Each new project adds to the return for Queenslanders, by building schools, roads and hospitals and adding to the AUS$4.3 billion in royalty taxes the resources sector pays to Queensland."
Read the article online at: https://www.worldcoal.com/mining/30112018/qrc-comments-on-financing-approval-for-adanis-carmichael-project/
You might also like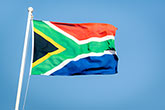 Black Royalty Minerals Koornfontein has signed Bettercoal's letter of commitment.