---
The opencast mining machinery park of the East Mining Company was replenished with a diesel excavator Komatsu PC4000 and four dump trucks BelAZ 7530 with a lifting capacity of 220 t. The company increased the number of these key types of equipment on its main Solntsevsky coal mine, to four and 24 units, respectively.
New machines entered the cut according to the investment programme, implying an increase in production capacity for a twofold increase in production - up to 8 million t in 2018.
"To implement ambitious production tasks, we need more and more efficient, efficient equipment," says the Director of Solntsevo Coal, Igor Kovach. "It's no surprise that we are the only ones on Sakhalin who exploit and purposefully increase the number of such machines."
The company plans to do it before the end of 2018. Magnifying the amount of excavator buckets with a volume of 22 - 23 m3 to six units.
Due to the large volume of the bucket, mobility and autonomy, the diesel KomatsuPC-4000 is able to reach a monthly capacity of 650 000 m3.
"Unlike the electrohydraulic modifications of Komatsu PC-4000 and Hitachi EX-3600 also operated by the company, the novelty does not require the construction of power lines, reconnection when moving the machine to another site, and the cab does not need a second employee monitoring the drum with power cable," explains Technical Director of the Solntsevsky coal mine, Stanislav Wegner.
The dimensions of the equipment stipulate the need for long-term assembly from individual modules, as well as for commissioning on the section. So, installation and debugging of Komatsu PC4000 took almost a month.
Upon completion of the acceptance process, a solemn ceremony of commissioning took place, within the framework of which the archbishop of Yuzhno-Sakhalinsk and Kurilsky Tikhon consecrated new dump trucks and excavators.
The increase in production capacity due to the use of mining equipment of a larger unit capacity and an increase in internal efficiency at the Solntsevsky coal mine have already allowed the VGK to significantly improve performance. According to the results of the 1Q18, the company increased production 3.7 times to 1.5 million t.
Read the article online at: https://www.worldcoal.com/mining/30052018/emco-adds-equipment-to-solntsevsky-coal-mine-site/
You might also like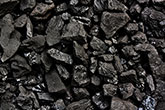 According to a recent release from Rystad Energy, global coal-fired power generation is on track to peak in 2023, as new sources of renewable and low-carbon energy expand rapidly.