Recent developments in Eastern Europe's mining industry
---
Developments in Europe show for the first time in 2015, Hungary will invite bids for coal mining concessions. Lignite and brown coal account for about 80 % of the country's total coal reserves. These are therefore the most important indigenous sources of energy.
The Turkish government approved many alterations to the Mining Law a few weeks ago, indicating its willingness to encourage further development of the industry. Some of the main changes include a better ground turnover, a more accurate definition of license areas and the introduction of a new royalty framework.
Poland's estimated coal production in 2014 increased 2% y/y. Several European energy companies are currently active in the Polish energy sector.
Ukraine possesses large energy resources, 31 800 million t of proven coal reserves. Ukraine's Energy Strategy to 2030 envisages increasing the installed capacity of coal – fired power plants, which anticipates guaranteeing a bright future for the mining sector.
As Asia moves ahead with nuclear power and investors are search for large volumes of Uranium, The Czech government announce support for the renewal of uranium mining.
The Europe Mining 2015 Summit, taking place in Amsterdam on 17 - 18 June 2015, will facilitate business-focused discussions between the European Commission that will be part of an outstanding speaking faculty and a senior level delegation, in a central location in Europe. It will also provide the senior-level delegation as well as country-focused presentations to improve their knowledge of the latest market trends and observe the latest mineral resource developments in the region.
An overview of the Turkish mining industry, from the mineral potential of the country and the updated Mining Law to the investment incentives, will be given by the Deputy Undersecretary of the Ministry of Energy and Natural Resources of Turkey and the Senior Investment Officer for Infrastructure and Natural Resources Department at the International Finance Corporation Turkey will give. There will also be special focus on Poland, EU's coal-producing giant.
Read the article online at: https://www.worldcoal.com/mining/30042015/recent-developments-in-eastern-europes-mining-industry-2221/
You might also like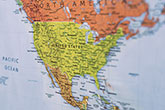 American Resources has announced that it has expanded production at its Carnegie 2 metallurgical carbon mine in Pike County, Kentucky, by adding a second operating section.