Hexagon and University of Arizona introduce Mining 4.E curriculum
Published by Elizabeth Cope, Editorial Assistant
World Coal,
---
Hexagon's Mining division and the University of Arizona have announced the launch of Mining 4.E, an online course designed to broaden the understanding of modern mining and its associated technologies.
Developed in partnership, Mining 4.E will cover the complete mining cycle, from discovery to reclamation, as well as the innovation and technology spurring improvements at each step.
Participants will learn about the overriding importance of safety in all aspects of mining and the radical changes in mining and processing methods that are expected to reshape the industry over the next 20 years.
Online learning tools will include video lectures, virtual field trips, auto-graded quizzes and E-interviews with industry professionals. Mining 4.E's first cohort will be Hexagon employees this spring before being offered to the public through open enrolment.
"As a company focused on the future of mining innovation, Hexagon is excited to partner with the University of Arizona, one of North America's foremost mining schools," said Hexagon's Mining Division COO/CFO, Nick Hare. "It is fitting that this is taking place in Tucson, which is fast becoming a global centre of excellence for the mining industry."
The trend towards automation and data exchange is commonly referred to as Industry 4.0. Mining 4.E will take students on a 7 week learning journey through big data analytics, sensors, Internet of Things (IoT), 3D simulation, modelling, Artificial Intelligence (AI) and machine learning.
University of Arizona Professor and Head of Department Mining and Geological Engineering, John Kemeny, said: "Students can expect to achieve a solid understanding of the mining cycle and its associated steps, including ore deposits, mine valuation and economics, planning and design, operations, and safety and risk management. All of this will be presented through a 4.0 lens for context and perspective on the industry's direction."
Read the article online at: https://www.worldcoal.com/mining/30012020/hexagon-and-university-of-arizona-introduce-mining-4e-curriculum/
You might also like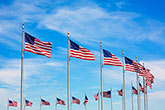 According to a recent release from the EIA, US coal-related CO2 emissions decreased by 68 million t in 2022, while overall US energy-related CO2 emissions increased slightly.