Further losses for Whitehaven Coal
---
Australian coal producer, Whitehaven Coal, widened its losses almost sevenfold to AUS$77 million (US$61.6 million) in the six months ending 31 December, as a sharp fall in coal prices more than offset a rise in production and a falling cost of production.
Whitehaven reported a 9% rise in saleable coal production to 4.43 million t in the July-December half-year period from 4.08 million t for the same period a year earlier. Sales of produced coal increased by 10% to 4.71 million t from 4.3 million t. Coal output on a run of mine basis fell by 4% to 4.46 million t in the 2014-15 first half from 4.64 million t against the same period a year earlier.
The company had record coal sales of 6 million t in the half year from mines it managed and 4.7 million t on a direct equity owned basis. The majority of saleable coal production came from its 70% owned underground Narrabri coal mine in the Gunnedah basin in northern New South Wales (NSW) where it saw a 5% rise in output to 3.05 million t in the half from 2.91 million t for the same period a year earlier.
The strong operating performance of the mine provides confidence that the full 2014-15 year target of 6.5 million t on a run of mine basis coal will be achieved, Whitehaven said.
The market for thermal and metallurgical coal is in surplus in the short term, Whitehaven said. Global production cuts in excess of 25 million tpy in metallurgical coal are expected to help return the market to balance in 2015. Continuing economic growth in Asia, combined with production cuts, will bring the Asian seaborne thermal coal market into balance, it said.
This positive outlook may not assuage fears of investors, who have seen the company post such substantial losses this half. Furthermore, fear is growing in the coal industry, as China – once so reliable in terms of its demand for coal – continues to show signs that its thirst for coal has peaked and will now begin to decline.
What's more, campaigns aimed at encouraging investment firms and other institutions to divest from coal and other fossil fuels are making gains worldwide, and not long ago Sydney University announced it was considering selling its AUS$ 900 000 holding in Whitehaven.
These divestment campaigns have been boosted by scientific findings that the majority of fossil fuel resources must remain in the ground if we are to avoid the 2°C of global warming and the potential catastrophic effects of climate change such warming would bring.
In light of the challenges facing the coal industry, Whitehaven has embarked on an ambitious cost reduction programme, looking to streamline operations and cut the jobs of working people in order to bolster the pockets of shareholders.
Whitehaven's cost reduction programme delivered an average cost of AUS$63/t in the half, down from AUS$71/t for the same period a year earlier and compares with average revenue per tonne of AUS$73/t from AUS$81/t for the same period. The company reported a fall in operating expenses to AUS$186.88 million from AUS$194.56 million against 1H2013-14. Whitehaven said it expects further cost reductions.
The company's coal stocks dropped by 19% to 730 000 t at the end of December, compared with 907 000 t a year earlier.
Sales of purchased coal have reduced to nil in the half compared with 204 000 t a year earlier, reflecting that production is matched to its sales commitments both in terms of volume and quality.
The Maules Creek coal project was three months ahead of schedule during the half and was 87% complete at the end of December, Whitehaven said. Production is forecast to reach a rate of 6 million tpy by mid-March, having produced 54 000 t during July-December.
Whitehaven reported an 8% fall in revenue to AUS$371.8 million in the first from AUS$405.5 million a year earlier. Losses from its ordinary activities widened to AUS$77.86 million from AUS$11.64 million over the same period.
The 4.5 million tpy Vickery thermal coal project is unlikely to start production before Maules Creek reaches its peak production of 13 million tpy, Whitehaven said.
Whitehaven spent AUS$201.9 million in the half against AUS$111.8 million for the same period a year earlier.
Read the article online at: https://www.worldcoal.com/mining/30012015/whitehaven-coal-reports-first-half-results-1820/
You might also like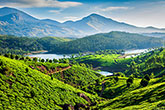 In a push towards eco-friendly coal transportation, Coal India Limited (CIL) has planned a capital investment in 61 first mile connectivity (FMC) projects.