---
Heading inside the big iron, a number of engine and component innovations could be seen on the show floor. Cummins, for example, highlighted a number of new products that reduce the total cost of ownerships of its engines. These included Fuel Saver, an initiative to improve fuel consumption through base engine modifications, fuel systems upgrades and electronic calibration changes, explained Zach Gillen, Executive Director of Cummins' Mining Business.
On the service side, Cummins showcased its filtration technology, which can reduce costs through the latest air, lube, fuel, hydraulic and water filtration technology, along with proprietary coolants. Field studies around the world have successfully validated TCO improvements of over 60%, according to the company, by extending service intervals to a minimum of 1000 hrs. In addition, the technology has helped miners reduce costly equipment downtime.
Liebherr meanwhile showed the V12 configuration of its new D98 diesel engine. According to the company, the new engine benefits from an intelligent modular system, whereby, depending on the application requirements, the engine consists of specially-adapted components to ensure the machine's optimum performance at the right time. "This guarantees flexible fulfilment of mining requirements and customers' expectations," the company said.
V16 and V20 configuration of the D98 series will follow. The engine also includes an additional SCR system that ensures the engines are compliant with the most stringent emissions regulations. The D98 series is ideally suited to mining machines where high productivity is demanded – such as mining trucks, wheel loaders, excavators or other crawler-type vehicles.
Moving away from engines, Hardox introduced its new Duroxite overlay. Duroxite comprises abrasion resistant materials deposited on top of mild steel or Hardox wear plate to create an extremely wear resistant compound material. Duroxite is manufactured by SSAB, producer of Hardox wear plate and a company with extensive metallurgical knowledge in the wear arena.
Duroxite overlay works especially well in sliding wear environments where small and hard materials are processed, such as coal with high quartz content, the company said. It also plays an important role as a wear resistant material in high-temperature environments.
Joy Global took the opportunity offered by MINExpo 2016 to introduce its expanding line of JOY brand service products and consumables, including the following:
The JoyCut integrated systems solution, involving testing, analysis and, ultimately, the specification, design and manufacture of the right cutting system for each underground mining application.
P&H Optima dipper model upgrades, including the heavy-duty SnubRite and roller latch door, which eliminates adjustments between PMs and extends maintenance intervals.
JS Blocksaver Mark I bit-holder system, designed for ease of sleeve removal.
P&H Delta Series heavy-duty shovel crawler shoes with an elongated roller path for better shoe-roller contact and more durability. JOY fluids programme, providing free sampling and analysis to help extend equipment life and lower maintenance costs. JOY ground engaging tools to meet all shovel, mining application and production requirements.
Staying with consumables, MTG presented several innovations in full protection systems for buckets in the mining industry, including the launch of its first Cast Lip System for hydraulic excavators over 350 t. The Cast Lip System incorporates new MTG TwinMet and Promet T protection systems; a 11 t life-size example was displayed at the show.
MTG also showcased its extended range of StarMet GET solutions for electric rope shovels and its RipMet solutions for bulldozers. On the technology side, the company launched a new version of its app for Android smartphones.
Read the article online at: https://www.worldcoal.com/mining/29122016/minexpo-2016-review-engines-and-parts/
You might also like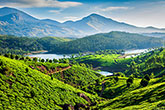 In a push towards eco-friendly coal transportation, Coal India Limited (CIL) has planned a capital investment in 61 first mile connectivity (FMC) projects.